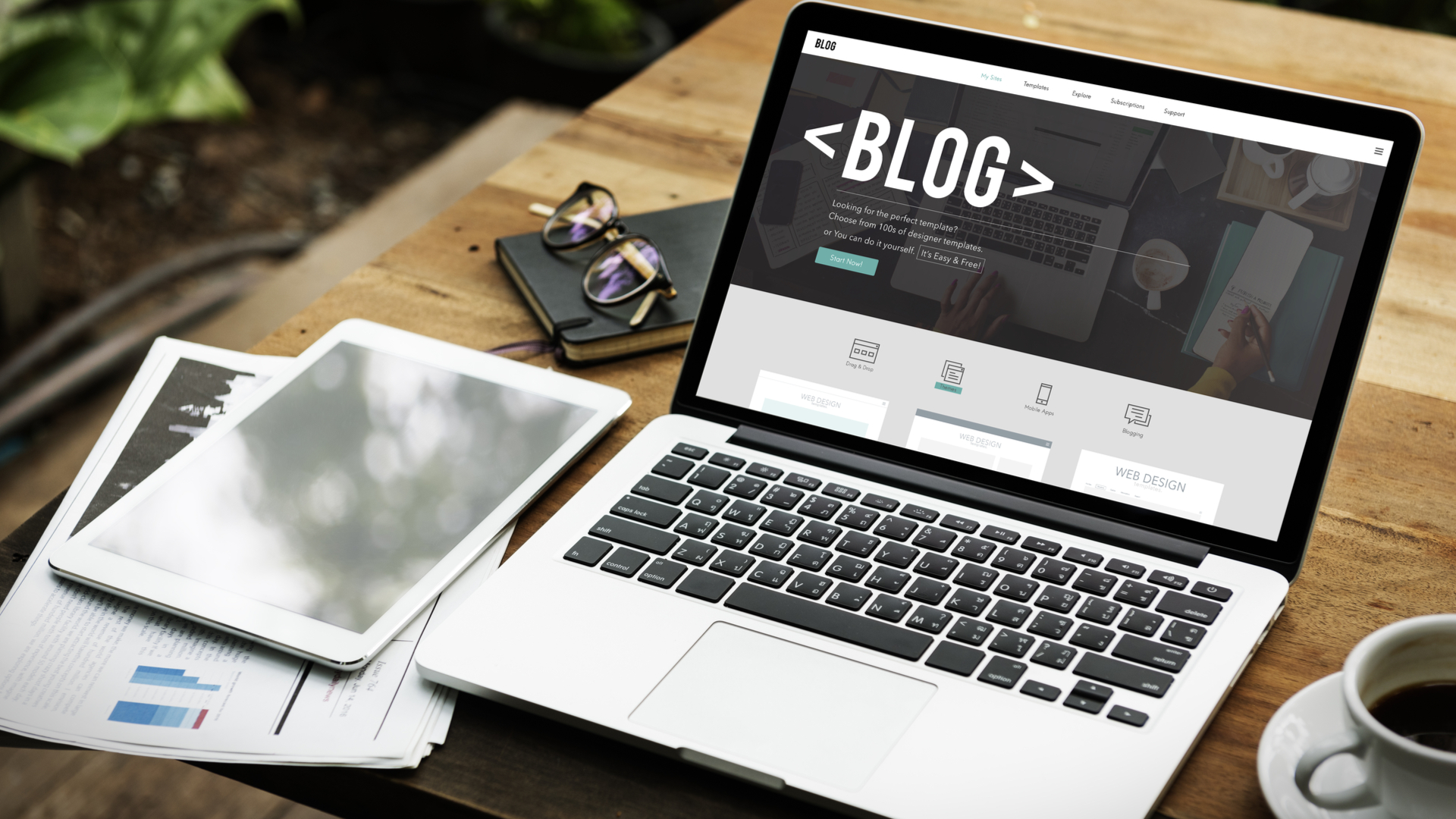 To write stellar content and run a winning blog site, a pen warrior needs to have the best spears! By best spears, we mean to have top-level equipment that doesn't lag and lets you work efficiently.
But if you are working on a sluggish laptop that breathes fire like Godzilla whenever you open a few extra tabs on Google, know that your dream of running a successful blog site is at stake. You have to have an efficient working laptop to win.
Whether you're writing or creating videos for your blog site, a laptop should be credible and enhance productivity.
Therefore, to help you find the best laptops for blogging, we enlist down the top 10 laptops. Continue reading.
Oh wait!
Before we get on the list, let us tell you what you should look for in your ideal laptop.
WHAT TO LOOK FOR IN A LAPTOP BEFORE BUYING
The market has numerous models of laptops that come in different versions. Therefore, it gets challenging to choose one that is suitable for you. To resolve such a challenging situation, below are the features that you should see in a laptop. Based on these, you can decide whether you should buy a certain laptop or not.
#1. BATTERY LIFE
Your deadline is approaching. You're banging your keyboard typing as fast as Bugatti Veyron Super Sport runs and there, your laptop shuts down. What can be worse than this?
This is why you have to choose a laptop with good battery life. And if you are a travel blogger or write while sitting in cafes, a good battery is a must-have to favor your lifestyle.
The exemplary battery capacity of the best blogging laptops is at least 8 hours. An all-day battery is an ideal case that may cost you higher. If you don't want to buy an expensive one, we suggest you get yourself a laptop power bank to keep it charged all time.
#2. STORAGE
The storage of a laptop depends on the hard drives. There are two types of hard drives:
Hard Disk Drive (HDD) – Common data storage place which is automatic.
Solid State Drive (SSD) – A quick hard drive that hoards your data on flash memory chips.
HDD is slow and may lose your data. The SSD is a reliable storage drive and makes the laptop a fast device. For instance, a laptop with an SSD can start-up in a few moments compared to an HDD one.
Regardless of it being expensive, the SSD is the gold standard in the laptops' world.
Laptops with 500 GB are budget-friendly. Nevertheless, if you can buy one with 1TB or more, that will take care of all the files.
#3. SIZE AND WEIGHT
The bigger the screen, the more efficient the work. If you work on your laptop often, it is suggested to have a laptop with a big screen. This will enhance your workflow, and it's worth the money.
While the weight of the best laptop for blogging should be light, the heavier laptops are pretty disturbing and even unbearable. So, when you are choosing a promising laptop, look for the one that is lightweight and easy to carry, especially when you are a travel blogger.
#4. PROCESSOR
Any processor can suffice if you are using WordPress or Google Docs only on your laptop.
Regardless, if you do other stuff on your laptop, such as vlogging, editing, etc., you must get yourself some powerful hardware with faster browsing.
Let us tell you the ideal specs of the processor:
8GB of RAM
An i7 processor
Make sure you buy a laptop with a minimum of this processing power.
#5. CPU
As the CPU is concerned, we recommend avoiding laptops with labels such as Pentium, Celeron, Atom/Arm, AMD E2, AMD A9, A6, MediaTek unless it's a Chromebook.
However, we strongly recommend laptops with Intel Core i3 CPUs that come with the 8th generation and upwards with AMD Ryzen 3 Chips.
That said, let's dive into the list of the top 10 best laptops for blogging.
TOP 10 BEST LAPTOPS FOR BLOGGERS TO DO BLOGGING
Whether you are a travel blogger, or a business blogger, you would need an efficient laptop to meet your needs. These hand-picked blogging laptops are not only durable but also powerful.
Below is the list. Read on.
#1. MACBOOK AIR – LAPTOP FOR BLOGGERS
An exceptionally made system with a new processor may exceed your expectations! 
The MacBook Air functions as a pro laptop. With its high productivity, it lets you work on your laptop for hours without burning out. The battery time is impeccable, plus you can open multiple tabs on it, and it won't be stuck. Isn't it what you're looking for?
Let me tell you more.
Further, the laptop offers Touch ID fingerprint login, pretty good speakers, a scissor-switch keyboard, and a giant trackpad.
Do you know what things a blogger needs to have on a laptop? Good battery, keyboard, and portability.
We want to mention that the keyboard of this Macbook Air is excellent.
One gets to enjoy typing, which is suitable for bloggers, no?
Let us tell you, the Macbook Air is lightweight as well, which makes it portable.
And guess what? MacBook Air has them all, which makes it the best laptop for blogging and podcasting as well.
Further, the Macbook Air comes with M1 Chip which is way quicker than other CPUs. The superiority of the M1 chip is even higher than the 10th generation CPUs.
Having such an efficient system and that too with 8GB RAM, you can even edit your videos if you're a travel blogger and looking for the best laptop for travel blogging.
We must repeat that it's the best laptop for travel bloggers and even competent for podcasters.
Furthermore, the display of this laptop is enormous, which is another plus point because the bigger screen is suitable for bloggers. That said, here are the pros and cons of the Macbook Air.
PROS AND CONS OF MACBOOK AIR LAPTOP
Pros
High-performance
Elegant design
Affordable
Fast
Doesn't lag at all
Excellent battery life
Cons
Doesn't offer a touch screen option
Terrible webcam
Quick Specs 
| | | |
| --- | --- | --- |
| 1 | Battery Life | 15 hours |
| 2 | Storage | 256 GB SSD with 8 GB RAM |
| 3 | Weight | 2.8 lbs |
| 4 | CPU | Apple M1 chip |
All in all, the Macbook Air is the best laptop for blogging and podcasting. You can enjoy its top-level perks at a very affordable price.
#2. MACBOOK PRO – BEST LAPTOP FOR BLOGGERS
It's one of the best laptops for blogging that you can ever buy! I am an Apple Macbook Pro user from almost 2-3 years and it was the best investment. I use it everyday for hours and never had a complain.
2020 Apple MacBook Pro with Apple M1 Chip is one of the most popular notebooks available today. Its efficient working 8-core CPU, 16-core neural engines, 5x graphics speed, etc., have taken the laptop to a whole new level. Thus, we can safely call it one of the best laptops for bloggers.
With the rise in the blogging and podcasting community, awareness is also rising. The majority of the people are into this kind of social engagement. So, if you also belong to the same community, then you need special tools to stand out i.e., Macbook Pro 13 inches, comes to mind.
The insertion of the M1 chip has made all the difference in this latest gadget that makes it different from other laptops. The M1 chip is what makes the laptop 2.8x times faster than an average laptop. Hence, the increased responsiveness and speed make it the efficient laptop for bloggers.
Further, it is a suitable laptop for travel bloggers as well. The HD FaceTime camera, high-quality 3-mic array, and lightweight make it the perfect choice for travel bloggers. Not to forget, its efficient UCP guarantees the smooth running of the system, no matter what the external conditions are.
Having all these features, we believe this Apple Macbook Pro can be a good choice for you if you're a video blogger or podcaster.
PROS AND CONS OF APPLE MACBOOK PRO
Pros
Long battery life
Excellent retina display
Various useful apps
Blazing-fast performance
Cons
No touch screen
High price: expensive
Quick Specs 
| | | |
| --- | --- | --- |
| 1 | Battery life | 17-20 hours |
| 2 | Storage | Comes in both 256 GB and 512 GB SSD, with 8 GB RAM |
| 3 | Weight | 3 pounds |
| 4 | Processor and CPU | Apple M1 chip and 8-core CPU |
Overall, this version of MacBook Pro is way better than the previous versions. If you are in the market for a new laptop and are interested in blogging or podcasts, then do think about the 2020 Apple MacBook Pro with Apple M1 Chip because it is worth it.
#3. ACER ASPIRE 5 – CHEAPEST LAPTOP FOR BLOGGING
One of the best inexpensive quad-core and capable laptops for blogging! 
With unique features, brilliant performance, and a big screen with great battery life, Acer Aspire 5 comes to be the affordable laptop for blogging.
If you want one best laptop for blogging within budget and that too with a powerful processor, Acer aspires 5 can be a good option.
For blogging, it is essential to have a lightweight laptop that you can carry around anywhere easily so you can work anytime without causing pain to your hands.
Most travel bloggers buy Acer Aspire 5 because of its perfect battery life and portability. Further, we see it to be the best option for bloggers who need a good quality screen and a sturdy keyboard for their tasks. It's surprising to know that Acer Aspire 5 also doesn't lag while running multiple tabs and browsers.
All these features make it an excellent choice for bloggers.
PROS AND CONS OF ACER ASPIRE 5
Pros
Good battery life
Offers excellent performance
Great sound quality
Upgradable
Has a premium look
Extensive connectivity
Cons
Poor-quality touchpad
Non-vibrant screen
Not as thin as other laptops.
Quick Specs 
| | | |
| --- | --- | --- |
| 1 | Battery Life | 6-7 hours |
| 2 | Storage | 256 GB, SSD |
| 3 | Weight | 3.97 pounds |
| 4 | Processor and CPU | Intel corei3 – 1005G1 with 10th Gen and i5 CPU with 1.6 GHz speed |
Overall, Acer Aspire 5 has some outstanding features which help bloggers to make quality content and takes your blogging to the next level.
#4. ASUS ZENBOOK 13 ULTRA SLIM 
Easy to carry and reasonably priced laptop for blogging. 
Asus Zenbook 13 offers multiple features, and even if you're on a budget, you can buy this laptop easily.
Talking about it's portability, it is very light in weight which makes it extremely handy. It's best for you if you're a travel blogger.
Further, the long lasting battery of the laptop makes it more eligible for a blogger. Because a good battery life makes work way more accessible and comfortable. Plus, you can work on this laptop in your comfort zone without having to hop on to charge every other hour.
Another incredible thing is that this laptop doesn't heat up even if you continuously use it and opens numerous tabs. That's because of the tiny holes that are present beneath the keyboard. These holes help to manage air which keeps the laptop at its average temperature.
Further features of this laptop include an excellent battery time good for traveling as told earlier and it offers a bigger screen with blue light effect.
Quick Fact: Blue light is healthy for eyesight. 
Further, the ideal storage space lets you save multiple files on it.
That said, let us further tell you that this laptop has the perfect 720p camera, which is Asus's new ultrathin module, having a four-element lens. Because of that, the webcam offers high-quality images with better light and correct exposure. Not only that, but its audio system is also extraordinary and potent, which makes it highly suitable if you're looking for the best laptops for podcasting. 
PROS AND CONS OF ASUS ZENBOOK
Pros
Premium design
Solid performance
Great battery life
Matte display
Cons
Weird keyboard layout
Inconsistent CPU performance
No thunderbolt 3 support
Quick Specs 
| | | |
| --- | --- | --- |
| 1 | Battery Life | 14-16 hours |
| 2 | Storage | 1 TB, SSD |
| 3 | Weight | 2.5 pounds |
| 4 | Processor and CPU | Intel core i5 with 8 GB RAM |
Overall, it's a good option if you want a budget-friendly laptop with good battery life and storage.
#5. MICROSOFT SURFACE PRO X
To get yourself the best laptop for blogging, you can buy Microsoft Surface Pro X!
Microsoft Surface Pro X helps you operate a successful blog by making you create impeccable content because of its high productivity and performance.
Without burning up, even when you open up multiple tabs at a time, this laptop is worth a shot.
Not only it stays cool, but it also lets you browse faster – the feature every laptop user yearns for. Knowing that it'd be safe to say that Microsoft Surface Pro X is an essential technology to own for good blogging results.
PROS AND CONS
Pros
Lacking WiFi? No worry; each model includes a blisteringly fast LTE Advanced Pro connection in alternative to WiFi.
Surface Pro X is just 7.3mm slim in Matte Black, making it ideal for your on-the-go routine.
Surface trademark 3:2 ratio and PixelSense Display touchscreen provide you the widest area imaginable.
The layout is ultra-slim and adaptable.
The Surface Pro X adjusts to your needs, shifting from a small laptop to a capable tablet to a transportable workshop.
Cons
The type cover and the stylus are not included.
The ARM CPU is a source of concern.
There is no longer a microSD space.
It currently has no compatibility for 64-bit Windows applications. Therefore you must use 32-bit versions.
Quick Specs 
| | | |
| --- | --- | --- |
| 1 | Battery life | 12 hours |
| 2 | Storage | 256 GB |
| 3 | Weight | 1.7 pounds |
| 4 | Processor and CPU | Qualcomm and 8th Gen |
All in all, this laptop is quite handy, offers good battery life, and is portable. We recommend this laptop to travel bloggers.
#6. DELL XPS 13 
Dell XPS is a tremendous laptop that makes it easy to work – be it for blogging or any other business. 
When it comes to great features, Dell XPS 13 is what you should hop on to. Built with modernized parts, the laptop offers excellent screen quality, great webcam results, a handy keyboard, a convenient touchpad, and much more. Having all these features, we must say, it's entirely worthwhile to own this laptop.
Furthermore, because of its lightweight and high portability, it comes to be the best laptop for travel bloggers. With that, let us not forget about its sleek body that also matters for good portability.
Along with these physical features, know that Dell XPS 13 also offers a good battery life, so you can efficiently work on it a whole day without having to charge it again and again. Good battery life is the best feature for bloggers, and this laptop has it, so why don't you grab it?
Let us tell you more about it.
The 720 p webcam does a great job in offering bright color with better graphics performance. In most situations and graphics point of view is what bloggers look for. Therefore, this laptop is good in such a case.
Moreover, its keyboard and touchpad works amazingly and smoothly. Lastly, the bottom mounted speaker of this laptop delivers relatively clean and loud sound.
PROS AND CONS
Pros
Long battery life
USB adapter
Sleek styling
Cons
Limited port selection
Expensive
Quick Specs 
| | | |
| --- | --- | --- |
| 1 | Battery life | 12 hours |
| 2 | Storage | 512 GB |
| 3 | Weight | 2.8 lbs |
| 4 | Processor and CPU | Intel core i7 – 1065G7 with 10th Gen |
Overall, it's a great laptop. Its styling, its battery life, its storage; everything is superb. But the sad part is; it is pretty expensive too.
#7. LENOVO FLEX 5
The Lenovo Flex 5 is a convertible 2-in-1 laptop! 
Blogging is one of the most famous professions these days. If one is thinking about starting a blog, one must buy a good blogging laptop as well. For that reason, Lenovo Flex 5 can be a good option because it does lie on the list of the best laptops for blogging.
It is a well-known laptop for blogging purposes. You can use it for editing, writing, and much more. We know that bloggers need laptops with great performance, specifications, and enough storage too. Lenovo Flex 13 has it all.
This laptop is a worthwhile investment and it is not an ordinary 2-in-1 laptop. It can be converted into a tablet as well. Because it carries a 360-degree flex movement.
Moreover, it's super fast because of its high performance processor. Having that feature, graphic designers and video editors can also buy this laptop. The plus point for graphic designers is that this laptop comes with a digital pen, so you can efficiently work on Adobe illustrator.
We see many benefits in this laptop , and the topmost are it is smooth, portable, and fast. With a high quality screen, the laptop produces beautiful and colorful results and is worth the price.
PROS AND CONS OF LENOVO FLEX 5
Pros
Stiff hinges
Excellent battery life
Soft-touch
Brilliant performance
Touch display
Webcam privacy shutter
Fingerprint scanner for improved security
Cons
Slow to recharge
Relatively heavy
Reflective display
Quick Specs 
| | | |
| --- | --- | --- |
| 1 | Battery Life | 12 hours |
| 2 | Storage | 256 GB SSD |
| 3 | Weight: | 3.3 lbs |
| 4 | Processor and CPU | Octa-core processor with AMD Ryzen 5 |
All in all, Lenovo Flex 5 is a decent option for bloggers as it will give you multiple features and a great battery life which will surely help you win your blog site.
#8. HP ENVY 11 
An affordable and handy laptop to have! 
Blogging has become a new common, and everybody is shifting towards making blog sites. In such a situation, several people are looking to get themselves good quality yet affordable laptops. HP Envy 11 is one of the best value laptops currently available, pinching fantastic features at a very affordable price.
Talking about its features, it has an abundance of useful ports across the laptop's small body and its battery life is 11 to 12 hours which is good for travel bloggers. It has a 720p webcam which is absolutely fine for an average blogger.
While its keyboard is amazing and offers a comfortable typing, your fingertips gingerly bounce from one letter to the next and it doesn't seem to wear out early.
Further, the laptop has marvellous graphics. The Intel Iris XE graphics in the HP Envy 11 are much improved from the integrated solutions of yesteryear.
Doing tasks like loading webpage, watching 4K videos, and even doing light photo editing won't be a problem. If we talk about its audio, it has dual speakers, which produce mixed results depending on the music genre of choice.
The touchscreen display is friendly and spontaneous to use in most situations. The screen sits at 1000 nits of brightness, which is relatively impressive and offers good results.
Pros
Bright, vivid display
Core i5 CPU is speedy
Great performance
Cons
Loud fans
Plastic touchpad
Quick Specs
| | | |
| --- | --- | --- |
| 1 | Battery Life | 11-12 hours |
| 2 | Storage | 256 GB |
| 3 | Weight | 2.9 pounds |
| 4 | Processor and CPU | Intel Core i5-1135G7 with 16 GB RAM |
Overall, if you look at the features of HP Envy are quite amazing which make this laptop suitable for editing, podcasting, and blogging as well.
#9. ACER CHROMEBOOK 311 
Built with quality material, the laptop lasts longer and is splash free! 
Acer Chromebook 311 is a perfect laptop for bloggers who have kids. Because the laptop's good material let's it battle with kids.
Other than that, the laptop is very budget-friendly. You can easily buy and enjoy it without having to spend big money. The long-lasting battery, spill-proof keyboard, compact display, and average storage level make this laptop a good to have.
We won't say it's suitable for every blogger. If you're a travel blogger, do not buy this because it has zero portability because of its thick figure.
However, for mommy bloggers, this is the best laptop for blogging.
Further, let us tell you the keyboard is highly sturdy and waterproof. What else do you want?
Pros
Built to survive the kiddie apocalypse
Outstanding battery life
Satisfactory connectivity
Good video performance
Cons
No touch screen
Poor CPU performance
Low-quality webcam
Quick Specs 
| | | |
| --- | --- | --- |
| 1 | Battery Life | 12 hours |
| 2 | Storage | 32 GB eMMC |
| 3 | Weight | 1.25 kg |
| 4 | Processor and CPU | PQuad-core with 4 GB RAM |
All in all, we highly recommend this laptop to mommy bloggers because of its sturdy and long-lasting nature.
#10. DELL INSPIRATION 13 
Dell Inspiron 13 is a whole new level of power, productivity and performance! 
From the get-go, you'll feel like an expert using this sleek and whole new device: Dell Inspiron 13. The laptop has Windows 10, which starts up in one go. Plus, it gives a versatile, smooth, and pro-level experience.
Because this laptop is built with peak performance, it has excellent power, which lets you use multiple tabs, edit photos, use WordPress and Google Docs, and much more.
Moreover, the laptop carries a vast storage space and a bigger screen. Both of these features also make this laptop the best for blogging use.
Talking about its heat, it doesn't heat up at all. You can use it for hours and can even open multiple tabs.
All these modern features make this laptop a perfect fit for bloggers. Don't forget that it has a very comfortable keyboard and offers a touch screen as well.
Pros
Good display
Comfy keyboard
Affordable
Simple design
Cons
Hazardous trackpad
Short battery life
Tiny speakers
Quick Specs 
Battery Life: 6 hours
Storage: 500 GB SSHD
Weight: 3.68 pounds
Processor and CPU: Intel Haswell core i5 4210U CPU
All in all, the Dell Inspiron 13, regardless of its battery life, is an excellent laptop to have for blogging because of its advanced features and user-friendly interface and usability.
["source=blogging"]