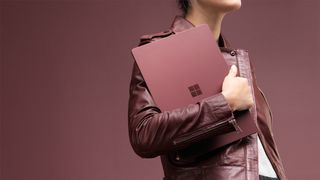 Laptops have long since replaced pen and paper as the most instrumental tools students need in the class room. While notebooks have evolved to let us to so much more with touchscreens and digital pens, they're still nowhere nearly as affordable as a box of ballpoint pens and a stack of loose-leaf.
To help you make the most out of your student budget, we've selected the best back to school laptop deals with the biggest discounts and the most value for your dollars.
Acer Spin 1
Starting at $349, the Acer Spin 1 is a unique budget hybrid laptop in that it comes with a 1080p display, Microsoft Precision Touchpad and an all metal build to rival many Ultrabooks. What's more, it's compact 11-inch form factor makes it comfortable to use as a tablet. The only thing students might not like about the Acer Spin 1 is the under powered Celeron and Pentium processors. But power shouldn't matter much if you're looking only looking for a web browsing and word processing machine.
Samsung Chromebook Plus
This 2-in-1 Chromebook takes the best elements of Samsung's tablets and laptops, and mashes them together into one awesome product. On the one hand, the Chromebook Plus is a solidly built, thin and attractive notebook with a perfectly serviceable keyboard for writing emails and documents. Then the laptops' other half is a 3:2-inch screen modeled after Samsung's tablets complete with access to apps on the Google Play Store, and there's even a stylus for writing digital notes.
Apple MacBook Air
The MacBook Air feels like it has been on its last legs for the better part of a year, but it's still undeniably one of the best laptops for students. It's one of the thinnest notebooks you can get your hands on with long battery life to last through the day. And if you need an machine running MacOS, the MacBook Air is still your more affordable option for an Apple computer.
Source:-techrader