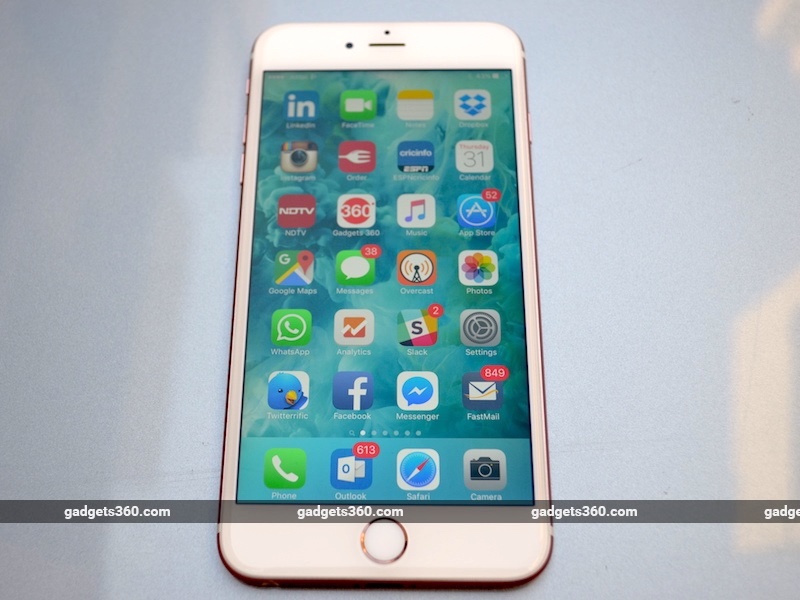 Apple has confirmed that it intentionally bricks (or disables) iPhone handsets that have been repaired by third-party repairmen. Addressing the ever mounting complaints from users, the Cupertino-based company insists that it does so only to better protect user privacy and payment security.
Offering further explanation to why it thinks an iPhone should be completely disabled, Apple said that disabling the device ensures that there won't be any unauthorised usage of Apple Pay and Touch ID.
As we learned last week, iOS 9 generates "Error 53" when it detects that an iPhone has been repaired by a third-party. The issue is related to iPhone's Touch ID sensor (which is embedded on the home button) that handles various fingerprints of a user.
When Touch ID (or any of its components) is repaired by a non-Apple representative, the system is able to detect the non-standard component. This could potentially compromise the security of the iPhone, and Apple 'bricks' the device completely to protect users from any abuse. The problem could also arise if a component such as the display, which works in conjunction with the Touch ID, is replaced. To recall, when the Touch ID sensor is replaced by an Apple representative, the company ensures to revalidate the new component and the device.
"We take customer security very seriously and Error 53 is the result of security checks designed to protect our customers. iOS checks that the Touch ID sensor in your iPhone or iPad correctly matches your device's other components," the company told The Guardian in a statement.
"If iOS finds a mismatch, the check fails and Touch ID, including for Apple Pay use, is disabled. This security measure is necessary to protect your device and prevent a fraudulent Touch ID sensor from being used. If a customer encounters Error 53, we encourage them to contact Apple Support."
In a way, Apple's approach makes perfect sense, as the company is only trying to ensure that nobody is breaking into the iPhone. As Apple has previously explained, the company stores fingerprint data in the device itself in lieu of making a copy of it in the cloud.
As we have previously noted, people continue to go to third-party stores to get their iPhone fixed because of the substantial price difference. Replacement of a damaged iPhone 5s display operated by Apple, for instance, can force a customer to cough up about Rs. 22,000. A third-party store could do this for as low as Rs. 2,000.
Several forums – including company's support channel, Reddit and other places have been filled with user's complaints. Users are furious because Apple isn't giving them a warning before disabling their iPhone. Many people think that the iPhone should be allowed to function properly, and only the Touch ID and Apple Pay should be blocked.
["source-gadgets.ndtv"]