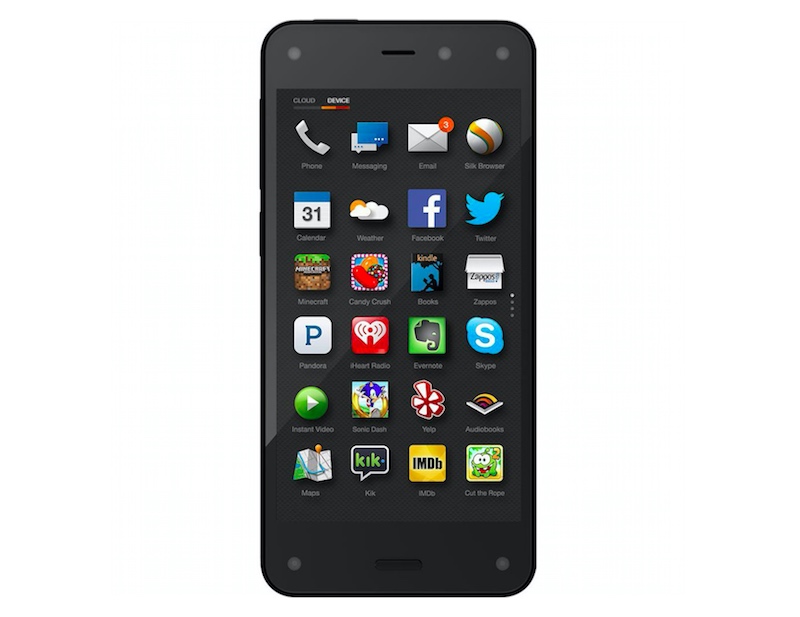 One would think that in the aftermath of poor sales of its Fire Phone handsets, Amazon may have given up on its Android smartphone dreams. But that is not the case, it appears. On the contrary, Amazon is reportedly working on stirring up Google's mobile platform. The world's largest e-commerce retailer is in talks with Android device manufacturers to either convince them to part ways with Google or facilitate a deeper integration with Amazon services into their handsets.
Amazon is talking with Android OEMs to give its services a 'factory level' integration into their devices,reports The Information. Unlike the collaborations wherein an OEM ships preloaded apps from its partners, Amazon wants its partners' phones to resemble Amazon's line of Kindle Fire tablets. The smartphones will also come packed in with a range of Amazon apps, fostering users to purchase products from the retailer.
The world's largest online retailer launched the Fire Phone in 2014 at a price point of $650 (roughly Rs. 44,200) for the unlocked variant. Amid poor sales, Amazon slashed the retail price of the Fire Phone a few more times before hitting an all-time low of $130 (roughly Rs. 8,800). It discontinued the handset shortly afterwards. The company also maintains Kindle Fire line of tablets – one that it appears to be rebranding to only 'Fire' with recent launches. These devices run a fork of Android called Fire OS and ship sans Google Mobile Services (such as Gmail, Google Now, Google Play etc). The report adds that Amazon doesn't want to manufacture its phone this time.
The report hasn't listed the OEMs that Amazon has been in talks with, however, it is expected that the retailer is going to try its luck with small manufacturers first. One issue with this supposed idea of Amazon is that Google might not permit its OEMs to enable such integration on Android smartphones. An earlier version of Google's guideline for OEMs reveal that the company doesn't want any such integrations to be done on Android handsets. This would leave Amazon and its partners to build Android smartphones once again without Google Mobile Services. And that again, is not something that would entice developers and users. In the recent past though, Amazon has enjoyed some successwith its Amazon Underground app store.
["source-gadgets.ndtv"]