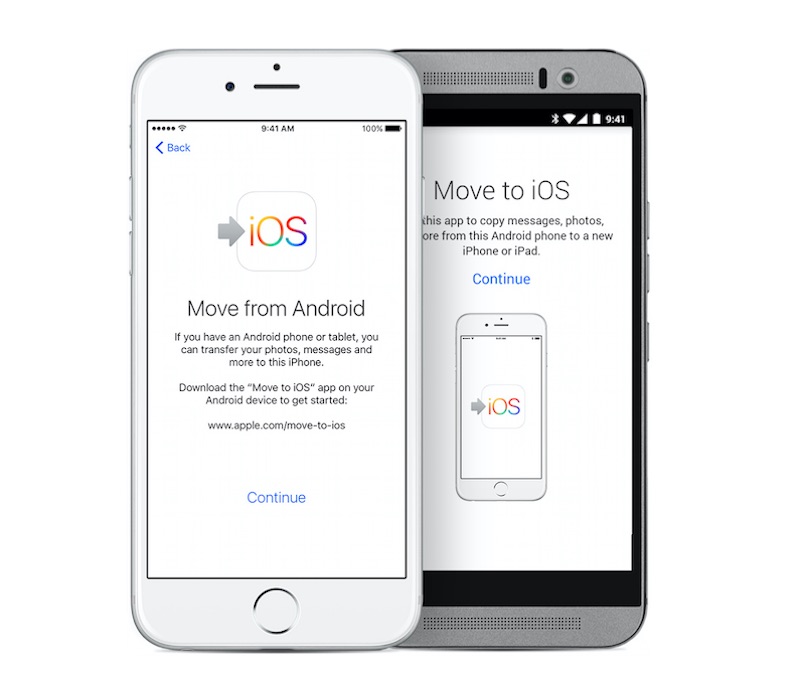 Apple is said to be working on a tool that will allow iPhone users to more easily switch to Android. As per a media report, the change of heart comes as European carriers continue to put pressure on the Cupertino-based company.
Apple has agreed to develop a tool that will allow users from the iOS camp to migrate to Google's Android haven, reports Telegraph citing an industry source. The iOS app will allow users to transfer data such as contacts, music, and photos from their iOS device to Android.
The change of heart isn't apparently a result of goodwill on Apple's end, the report adds. Instead, it is because major European telecom operators believe that the technical difficulties in transferring data from an iPhone makes it hard for users to switch to Android, and as a result, only a tiny fraction of customers ever make the switch.
The iPhone maker is under pressure from mobile operators to make the migration process easier. The carriers, the report adds, feel that Apple's refusal to provide its users with an easier way to switch to Android has put them on the disadvantageous side, reducing their negotiation power with Apple.
To recall, Apple released an app called Move to iOS last year which allowed Android users to easily transfer their data to an iPhone. The company's first Android app didn't receive the most welcoming reception with thousands of users plastering a one-star rating against the app.
While it isn't known how many iPhone users switch to Android, as per Apple, around 30 percent of the record number of iPhone sold in the fourth quarter last year were users who previously owned an Android handset.
At this point it is hard to digest that Apple would ever make an app or tool to allow users to ditch iPhone. The company has long tried to keep its users within the ecosystem. It will be interesting to see if Apple ever releases the purported app, and in case it does, what it has to say about the move.
["source-gadgets.ndtv"]