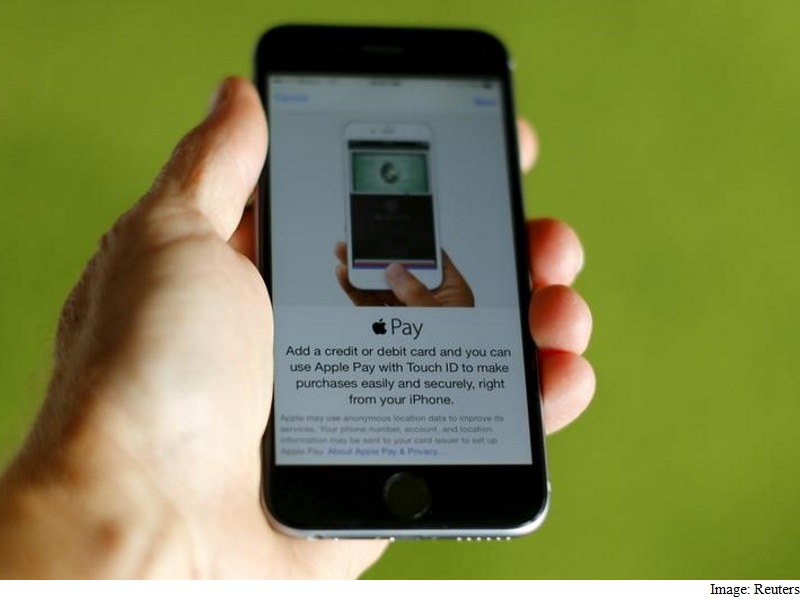 Apple Inc launched its mobile payment system in China on Thursday in a bid to convince the hundreds of millions of users of the country's entrenched, dominant services to switch.
"We think China could be our largest Apple Pay market," Jennifer Bailey, vice president of Apple Pay, told Reuters in an interview in Beijing.
In an early boost, China's biggest lender, Industrial and Commercial Bank of China Ltd (ICBC), was among the banks that said earlier this week that customers would be able to use Apple Pay from Thursday.
However, Apple Pay has not had an easy ride so far in China, the fifth country to get the service. Even in its US home market, Apple has faced sceptical retailers in its effort to develop a new revenue stream.
China is not likely to prove any easier to crack.
"People switch applications for significantly better experiences, it (Apple) has to deliver not just a little bit more secure, or a little bit easier to use," said Mark Natkin, founder of Marbridge Consulting.
Greater China is Apple's second-largest market by revenue, and the world's biggest smartphone market. By the end of 2015, 358 million people, more than the US population, had already taken to buying goods and services by mobile phone, according to the China Internet Network Information Center.
The vast majority are using payment services from China's two biggest Internet companies that have existed for years.
Social networking and gaming firm Tencent Holdings Ltd operates WeChat Payment, and e-commerce company Alibaba Group Holding Ltd, through its Internet finance affiliate Ant Financial Services Group, runs Alipay.
"With 100 percent saturation of local payment systems, no one in China is clamouring for Apple Pay," said one retailer who declined to be named for fear of harming business prospects. "Today, everyone has a local payment option on their phone, so Apple Pay is a solution in need of a problem."
Banks on board
Deeply ingrained in China's Internet, domestic payment services cover much more than ride hailing, food delivery and online shopping. Users can invest in wealth management funds, pay utility bills, send gifts to friends and give to charity.
An Ant Financial spokeswoman said Alipay has over 400 million active users, with 80 percent on mobile.
"Alipay is an app for both (Google software) Android and (Apple's) iOS system and has little requirements for the make and model of the mobile phone," she said.
The US firm has 19 of China's biggest lenders as partners. That means 80 percent of China's credit and debit cards are eligible for Apple Pay, usable at about one-third of all locations that accept those cards, Apple's Bailey said.
Apple's approach is to not compete with banks and UnionPay, said Bailey.
"China UnionPay and our Apple Pay solution has a huge advantage, given the footprint of China UnionPay," she said. "Its merchant acceptance network far exceeds what any of the other mobile platforms have today."
Though banks have been rivals elsewhere, industry watchers say this tactic may offer Apple its best prospect.
Zhao Longkai, associate professor of finance at the Peking University Guanghua School of Management, said China's banks, and state-backed payment card monopoly China UnionPay, have rankled at the popularity of alternative mobile systems associated with Alibaba and Tencent.
"The entry of Apple Pay has the potential to change the strategic landscape," said Zhao. "UnionPay now has an opportunity to bring a new alliance to defend the market that it is losing to Tencent or Alibaba – Apple Pay first needs to figure out a way to win over Chinese customers."
["source-gadgets.ndtv"]