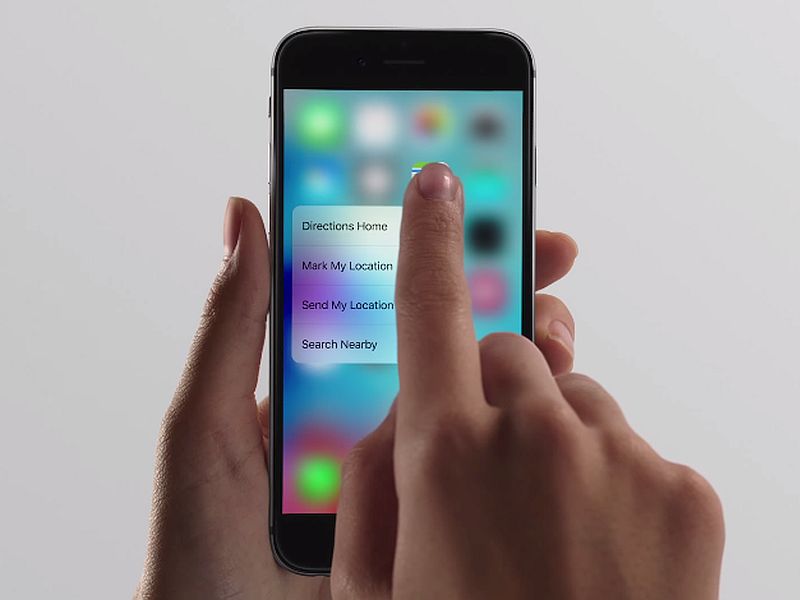 If you're a large company such as Apple, facing lawsuits is part and parcel of daily chores. But even for Apple, the past few days have been rather busy. The latest addition to the company's rich history of lawsuits comes from a Californian-based company called Immersion.
Immersion, which claims to have been working on haptic technology for past 20 years, says it strongly believes that Apple has infringed upon three of its patents for the iPhone 6 and iPhone 6s 3D Touch and MacBook's Force Touch technologies. The company has also filed lawsuits against AT&T and AT&T Mobility.
The infringed patents are titled as "Haptic feedback system with stored effects," "Method and Apparatus for Providing Tactile Sensations," "Interactivity Model for Shared Feedback on Mobile Devices" and their supposed applications are largely around gauging pressure level to trigger different actions It is not clear why Immersion took so long before forcing Apple to the court. Perhaps, the two companies were trying to make the settle internally, and it didn't go as planned.
Apple introduced Force Touch on the MacBook and Apple Watch last year. Later in the same year, the company launched the iPhone 6s and the iPhone 6s Plus, which feature 3D Touch. The latter is a pressure sensitive display that can gauge a range of pressure levels, and perform actions accordingly. The Force Touch is a feature available on MacBook's trackpad and the Apple Watch's display. It also uses triggers a range of different actions with different pressure input.
Furthermore, in an ITC complaint, Immersion is seeking an exclusion order to prevent Apple from selling the smartphones and other products that utilise Immersion's patents. "In the US District Court suit, Immersion is alleging infringement of the same patents and is seeking to stop further infringement by the defendants, and to recover damages."
Apple is also facing a class lawsuit for intentionally bricking several iPhone models. The company has been for more than a year rendering its smartphone models useless that have been repaired by third party. Not long ago, the iPhone maker was also sued for intentionally slowing down the performance of the iPhone 4s with iOS 9 software update.
["source-gadgets.ndtv"]