In what is going to be interpreted and scrutinised many times over and for all kinds of reasons, a new game that intends to celebrate the LGBTQ (Lesbian, Gay, Bisexual, Transgender, and Queer) community has been released by Atari.
Pridefest, as it is called, sounds like a pride-infested simplified version of Sim City from its description which brings "the colourful atmosphere and inclusive spirit" of pride parades that take place every year around the globe.
"Pride is only one small portion of the diverse LGBTQ culture and community, but it is one centred on freedom of expression, the pursuit of equality, and shared celebration. Pridefest was designed to celebrate progress the LGBTQ community has made toward equality while working to emulate the spirited and celebratory atmosphere of today's real-world parades," Atari CEO Fred Chesnais said in a statement.
He added that parades are the core gameplay mechanic, and pride would be using as an all-encompassing theme for the in-game elements. Pridefest puts the player – he, she or them – as a mayor a city that has lost its sense of fun, and the player's primary aim is to infuse joy and colour back into their city. You can achieve the same by switching store-fronts and bringing in pride flotillas into town.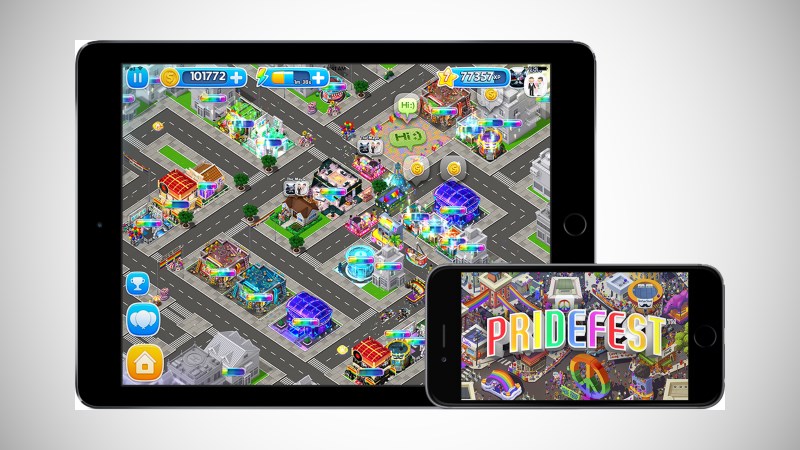 "While creating a fun, inclusive game members of the community and allies can enjoy was an important goal, we hope that Pridefest also serves as a platform for members of the LGBTQ community to connect in a safe, supportive atmosphere," said Chesnais.
Initial reception from the community and beyond has been mostly negative, with people lamenting its "tacky free-to-play" structure and misappropriated understanding of LGBTQ issues. Like other free-to-play mobile games, in-app purchases in Pridefest run anywhere between Rs. 70 and Rs. 6,800 to assist you in infusing "fun" quicker.
"While rainbows and the word 'pride' have become analogous to the support of LGBTQ rights, turning that into 'the spread of colour' completely undermines the history of bigotry and harassment LGBTQ people have overcome (and still struggle with)," said Chelsea Stark, writing for Mashable.
She went on to point out that games such as Undertale and Dragon Age: Inquisition have done much better in the past when tackling similar topics. While Atari's effort is commendable, it does come across as capitalising on a movement and feeling that brings people together.
["source-gadgets.ndtv"]