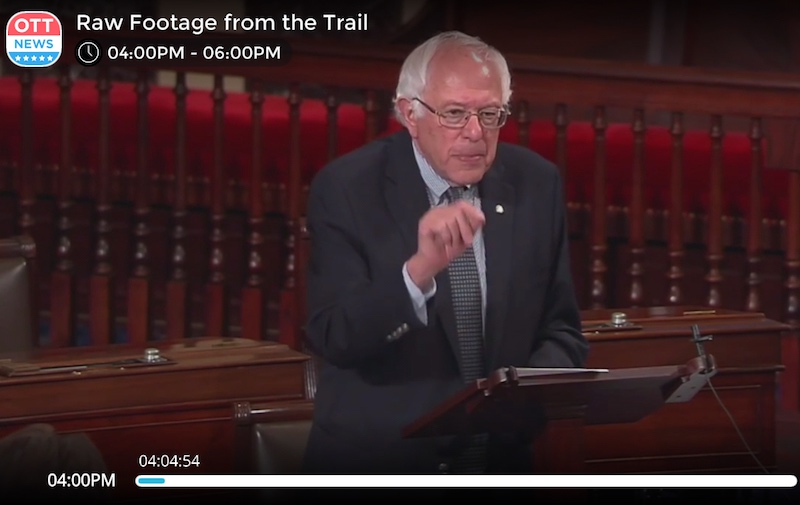 If you were disappointed with the absence of BitTorrent apps on iOS device or Apple TV, things are finally starting to turn in your favour. OnAir Live Developers has released OTT News for Apple's digital media device as well as iOS that utilises BitTorrent's signature peer-to-peer technology. This is the first app on Apple TV and iOS to use the BitTorrent technology.
BitTorrent, the company which is widely known for its torrent client, announced the availability of OTT News for Apple TV and iOS.
The highlight of the app, unarguably, is that it utilises BitTorrent Live, a peer-to-peer video streaming technology. This enables a video to be streamed to a large audience with low latency and without needing a third-party CDN. To recall, BitTorrent began testing live streaming technology on the desktop platform in 2011. Though, due to its poor adoption – as it required users to download a separate app – the company had to shut it down in 2014 to pay attention to mobile streaming.
OTT News, among other things, offers live video coverage of the New Hampshire Primary election. There is a team of journalists churning numbers and doing the analysis for the coverage.
"On The Trail — Over The Top News brings you live video from the 2016 campaign trail. We will be broadcasting live from the New Hampshire Primary, key primaries throughout the season, the political conventions, election night in November, and the inauguration next January," the app description reads.
"OTT News (On The Trail and Over The Top) has been on the scene with live video from the 2016 campaign trail," the company wrote in a blog post. "But that's not all that's unique about this election year "pop-up" show. OTT News has been broadcasting live to viewers each afternoon of the Primary using BitTorrent Live's first mobile app."
BitTorrent in a blog post explains that developers should sign up to receive more information about how to gain access to the BitTorrent Live platform.
["source-gadgets.ndtv"]