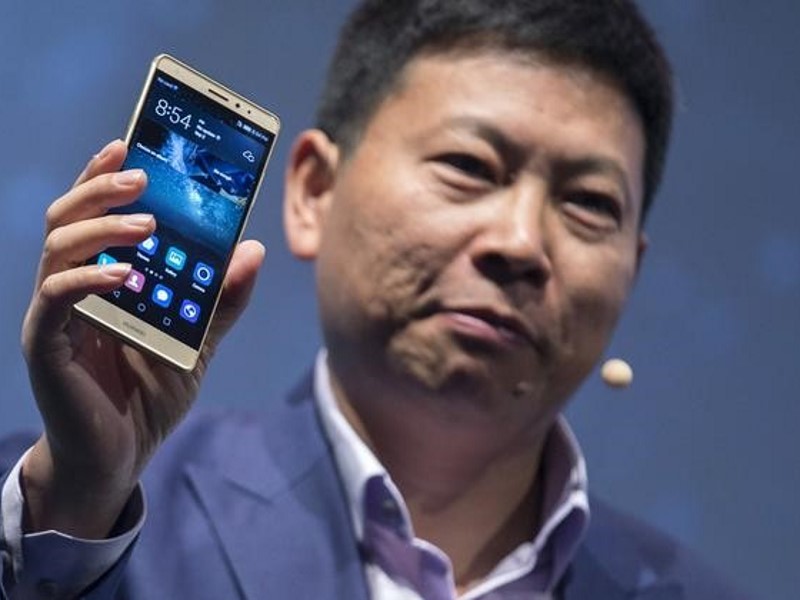 China's Huawei said it backed Apple's chief executive Tim Cook in his stand-off with the United States government over breaking into an iPhone, but stopped short of saying explicitly it would adopt the same stance.
"It is very important, we agree with that," Richard Yu, chief executive of Huawei's consumer business group, told reporters in Barcelona gathered for the Mobile World Congress. "Privacy protection is very important for Huawei, we put a lot of investment into privacy, and security protection is key, it is very important for the consumer.
"Apple is resisting US government demands that it unlock an iPhone used by Rizwan Farook, who along with his wife, Tashfeen Malik, shot and killed 14 people and wounded 22 others at a holiday party in San Bernardino in December.
"Tim Cook spoke up for that (privacy) … for us it is really very important," Yu said. "I think it's good letting the government understand why we cannot do some things. There are some things we can do, but there are some things we cannot do."
Asked directly if Huawei would take the same approach in similar circumstances, Yu said Huawei would "insist on the important things for consumers".
"Some things the government requires from vendors we cannot do," he said, citing an example of unlocking an encrypted Android device. "These are important things for the consumer, for privacy protection."
Yu was speaking after Huawei unveiled its Huawei Matebook, a two-in-one tablet and detachable keyboard aimed at the business market, and pitting the company against rivals Apple, Samsung and Lenovo.
The new product featured an Intel Core m-series processor and runs Microsoft's Windows 10 operating system, he said.
Huawei, the leader in the Chinese market and third ranking worldwide according to Gartner, uses Google's Android operating system on the more than 100 million phones it shipped last year.
Yu said the company was confident growth would continue. In January, traditionally a quiet month for sales of electronic goods, the company shipped more than 12 million devices, he said.
["source-gadgets.ndtv"]