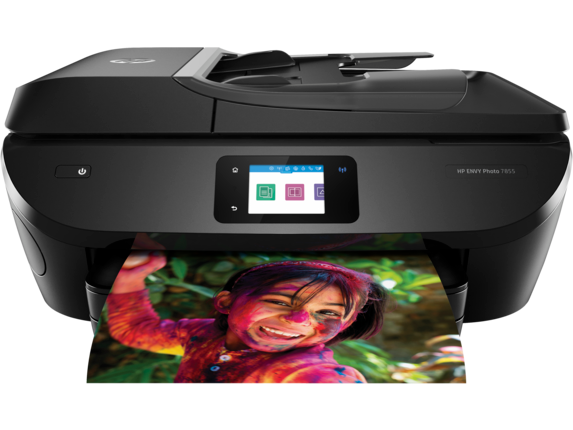 DUBLIN–(BUSINESS WIRE)–
The "Compact Industrial Metal AM Printer Market Opportunities 2019" report has been added to ResearchAndMarkets.com's offering.
Still in its infancy, this sub-segment of metal additive manufacturing hardware is poised to generate nearly $112M in revenue in 2019 and reach over $1.05B by 2027.
This report identifies and quantifies the applications, opportunities, and notable manufacturers of Compact Industrial Metal Printers within the 3D Printing/Additive Manufacturing industry.
The ten-year forecasts contained in this report break out the expected revenues, installations, and marketshare for Compact Industrial metal printers in the AM sector by by market, technology, and manufacturer. The companies discussed include Markforged, Desktop Metal, Xact Metal, and Coherent, among others.
When looking closer at Compact Industrial metal printers, the growth of metal AM as a whole will be aided directly and indirectly by the introduction and refinement of this growing class of metal 3D printers. Not only does the introduction of these new technologies give accessibility to a new group of customers, but they will greatly aid the education and further development of 3D printing as a manufacturing tool across industries and applications. These Compact Industrial metal printing solutions give accessibility to an entirely new segment of the market. With a total system cost of less than $200,000, and minimal set-up requirements, industrial customers now have an increasing number of options to aid in their exploration of metal additive manufacturing.
The most recognizable technologies in this market are the material extrusion technologies, specifically by Desktop Metal and Markforged, which are poised to grow dramatically. By borrowing heavily from materials science established within metal injection molding (MIM), bound metal deposition techniques are experiencing a much higher adoption rate than earlier AM technologies. It is within this subsegment that we are currently seeing a lot of growth for the Compact Industrial metal printing market.
On the other hand, integration of directed energy deposition technologies with subtractive CNC machining tools has grown significantly in the last couple years and helped to establish a stronger link between the additive and subtractive digital manufacturing processes. Furthermore, continued improvements within powder bed fusion technologies are being implemented in two ways, that are ultimately opposite of one another: improved productivity and increased accessibility, with the latter driving Compact Industrial metal printing market growth.
The most notable contributors to the Compact Industrial metal printing market have been, and still are, Markforged and Desktop Metal. And, until recently, Aurora Labs and OR Laser were the only other notable Compact Industrial metal printing manufacturers that had shipped units, taking orders as early as 2016. Pollen AM and Additec are expected to ship units this year, and Xact Metal started shipping the 200C at the end of 2018 and expects to begin shipping the 200S mid-2019.Key Topics Covered
Chapter One: Introduction
1.1 Background and Objective
1.2. Definition and Requirements
1.2.1 Accessibility
1.2.2 Speed and Quality
1.2.3 Applicability
1.2.4 Cost
1.2.5 Summary
Chapter Two: Applications of Compact Industrial Metal 3D Printers
2.1 Applications Within the Product Lifecycle
2.1.1 Applications in the Innovation Stage
2.1.2 Applications in the Growth Stage
2.1.3 Applications in the Production Stage
2.1.4 Applications in the Decline Stage
2.2 Applications by Vertical
2.2.1 Applications within Automotive
2.2.2 Applications within Aerospace
2.2.3 Applications within Medical and Dental
2.2.4 Application within General Industrial Manufacturing
2.2.5 Application within Service Bureau
Chapter Three: Printer Technologies
3.1 Powder Bed Fusion (PBF)
3.2 Material Extrusion (ME)
3.3 Directed Energy Deposition (DED)
3.4 Summary
Chapter Four: Compact Industrial Metal Printer Manufacturers
4.1 Additec
4.2 Aurora Labs
4.3 Desktop Metal
4.4 Markforged
4.5 OR Laser / Coherent
4.6 Pollen AM
4.7 Xact Metal
4.8 Summary
4.9 Others
4.9.1 Airwolf 3D
4.9.2 Cytosurge
4.9.3 Evo-Tech
4.9.4 3D-Figo
4.9.5 InssTek
Chapter Five: The State of the Compact Industrial Metal 3D Printer Market
5.1 Metal Market Summary
5.2 Compact Industrial Metal Printers Market, Global Revenue and Market Share
5.2.1 Regional Markets
Chapter Six: Cost of Ownership
6.1 Hardware Costs
6.2 Material Costs
6.3 Post Processing Costs
Chapter Seven: Primary Developments and Obstacles to Adoption
7.1 Primary Developments During 2018 and Early 2019 Expected to Impact the Future
7.1.1 Desktop Metal Becomes the Highest Funded Private 3D Printing Company in History
7.1.2 Markforged Expands to Europe with a $82M Funding Round
7.1.3 Software and Connectivity Takes Center Stage
7.1.4 Xact Metal Makes Powder Bed Fusion More Accessible
7.2 Obstacles to Adoption
["source=yahoo"]