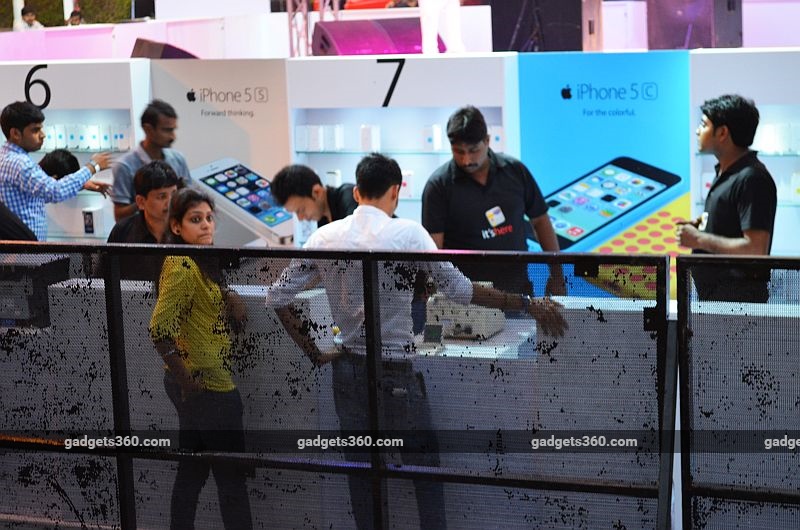 A new report claims that Apple for the first time is opting for EMI (electromagnetic interference) shield technology to be used on a variety of its chips on the upcoming iPhone 7. Additionally, a Taiwan-based website reports that Wistron along with Foxconn will be the primary suppliers of Apple's long-rumoured iPhone 5se.
Apple is said to be using EMI (electromagnetic interference) shield technology to major chips including RF (radio frequency), connectivity chips, AP (application processor), and modems which is expected to increase the iPhone's performance while reducing electromagnetic interference experienced by chips.
The report from Korea IT News also adds that Apple was until now applying the EMI technology to its PCB (printing circuit board) and connectors. The reason to opt for EMI (electromagnetic interference) shield technology for major chips in iPhone 7 was to prevent unwanted signals to occur due to electromagnetic interference. It adds that StatsChipPac and Amkor are the two companies responsible to handle EMI Shield technology on chips in the iPhone 7. It also says that the EMI shield process will be carried in South Korea.
"As clock signals of digital chips have increased and as diverse functions such as 3D-touch and others have recently added, reduction of electromagnetic waves have emerged as major topic of this industry. As other Smartphone businesses might be looking to apply EMI Shield technology to major chips just as Apple did, packaging and other related equipment industries will benefit a lot from this," a representative of the industry said.
In other news, the much-rumoured iPhone 5se will have Foxconn as well as Wistron as suppliers. A Digitimes report says that Apple has been considering separating its order to different ODMs to "avoid risks." Wistron is said to get small portion of the 4-inch iPhone orders from Apple this year.
All these leaks should be taken with a pinch of salt as Apple has not mentioned anything about the upcoming device and the leaks legitimacy remains questionable. A recent report said that Apple will debut its next iPhone and iPad models on March 15.
The company is rumoured to gearing up for a new 4-inch iPhone, believed to be dubbed iPhone 5se, and a new iPad Air at the same launch event on March 18.
["source-gadgets.ndtv"]