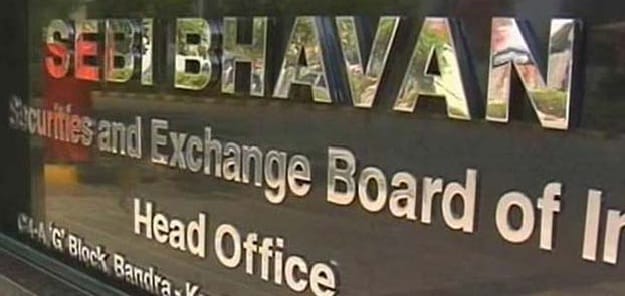 New Delhi
: In a move that may give a boost to the government's disinvestment plan, the Securities and Exchange Board of India (Sebi) on Monday agreed to its suggestion for cutting the advance notice period for OFS (offer for sale) to one day and allowed retail investors to place their bids a day later for such share sales.
Currently, listed companies need to give an advance notice for share sales through the OFS route two banking days in advance, while the bids need to be placed by retail as well as non-retail investors in a single day during market hours.
The Department of Disinvestment has been demanding for a long time from market regulator Sebi that the advance notice should be allowed till evening of the day before OFS, as the share prices of many PSUs appeared to get hammered down due to longer notice.
The government is far behind its disinvestment target of Rs. 69,500 crore set for the current fiscal year.
Sebi has been of the view that the retail investors need to be given more time to arrange funds to participate in the OFS, which was introduced a few years ago as an easy and faster route for sale of shares by already-listed firms to the public shareholders.
To address all these concerns, Sebi has now decided to allow retail investors to place their bids a day later while the companies would be allowed to notify the stock exchanges about their intention for sale of shares latest by 5 pm a day before the day of the OFS.
Stock exchanges will have to inform the market immediately upon receipt of such notice.
Issuing a circular in this regard, Sebi said changes have been made "to further streamline the process of OFS with an objective to encourage greater participation of all investors including retail investors".
Only non-retail investors will be permitted to place their bids on the first day of OFS through stock exchanges while retail investors can bid on 'T+1' (OFS day + 1) day and they may place a price bid or opt for bidding at cut off price. T refers to the day of OFS.
Settlement for bids received on the 'T+1' day will take place on 'T+3' days. In case of any discount to retail investors, the same will be applicable to bids received on T+1 day.
"In order to ensure that shares reserved for retail investors do not remain unallocated due to insufficient demand by the retail investors, the bids of non-retail investors shall be allowed to carry forward to T+1 day," Sebi said in a circular.
Unsubscribed portion of the shares reserved for retail investors will be allocated to non-retail bidders on T+1 day at a price equal to cut off price or higher as per the bids. In this regard, option will be provided to such non-retail bidders to indicate their willingness to carry forward their bids to T+1 day.
If the non-retail bidders choose to carry forward their bids to T+1 day, then, they may be permitted to revise such bids. Settlement for such bids shall take place on T+3 day.
The cut-off price will be determined based on the bids received on T day.
["source-ndtv"]