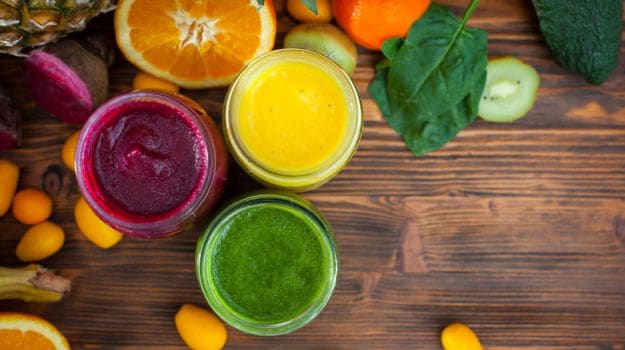 I am a huge fan of juicing. Whether it is your regular juices or the latestcold-pressed ones, nothing can beat the nutritional efficacy and the power of juices. I am not talking about the regular, palate pleasing orange juice or apple juice; those are excellent for health anyway. I am talking about certain food items that are usually not enjoyed much in the form of juices and therefore not acknowledged enough when it comes to their nutritional brilliance. Juices are light on the stomach, good for digestion and enriched with some of the most essential nutrients and minerals that our body needs. This time around, we aim to educate you on 5 such food items that can have miraculous effects on your health and why you should start sipping on them more often.
Amla Juice:
Since time immemorial,
amla
or Indian gooseberry has been used traditionally to cure a plethora of ailments. Our grandmothers have always stressed on its consumption in the form of delicious chutneys, murabbas, jams, pickles, curries, sweets or simply raw. What comes as a challenge is to juice it and consume the same. Raw
amla
has a pretty acerbic flavor and it might be a herculean task to develop a taste for it. Despite all this, if you look the benefits that a mouthful of
amla
juice can offer, I am more than sure that you will, at least once, give it a try.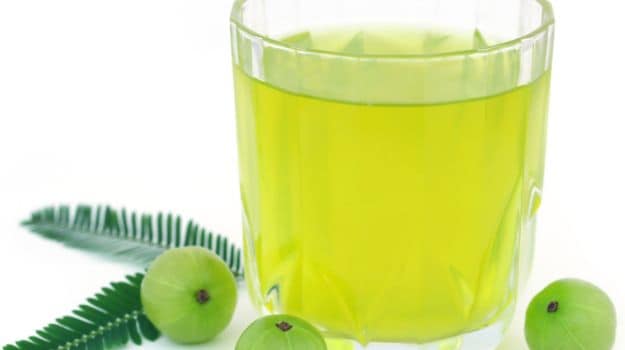 It is rich in Vitamin C which aids in building metabolism and immunity, keeping common infections and viral/bacterial diseases at bay. It is great for reducing cholesterol levels and keeping heart diseases away. It also aids in maintaining a healthy respiratory system, thereby checking issues like asthma. It can also help relieve gastric issues, digestive troubles and constipation. It is loaded with antioxidants, and therefore is good for skin health as well as for hair. Its regular consumption can also help in improving eyesight, keeping issues like cataract away.
Bitter Gourd Juice: Popularly known as karela in India, this humble vegetable doesn't enjoy much popularity on the dining table. It has a peculiar bitter taste which keeps many cooks away from using this vegetable. However, once handled with care and cooked properly, karela can render mouthwatering preparations to our ever demanding palate. Giving bitter gourd juice a try can be a daunting task, but those who have regularly had it, can vouch for its myriad health benefits. Karela juice is excellent for treating liver disorders and maintaining its optimum health in general. It facilitates better absorption of sugar by the cells, thereby aiding in managing diabetes better. It is also helpful in treating kidney stones. Some of the most recent studies suggest that bitter gourd compound can stop cancer cells from multiplying. Like amla juice, bitter gourd is also great for skin, treating skin infections and inconsistencies.
Aloe Vera Juice: It is not easy to gulp down a small sip of this juice, especially if the one you are having comes enriched with fiber. Speaking from personal experience, there is nothing else that will strengthen the digestive system as well as aloe vera juice. It will be difficult to cultivate a taste for it, so you may as well start now and introduce this in your regular diet. Essentially and traditionally, aloe vera is considered beyond excellent for skin and hair health in general. Its topical application is known to treat hair and skin infections, rashes, itchiness and other issues. Drinking aloe vera juice will supply your system with Vitamins B, C and E along with folate. It facilitates internal healing checking the harmful effects of skin-damaging free radical and inflammation. It also aids in dropping blood sugar levels, thereby helping in managing diabetes.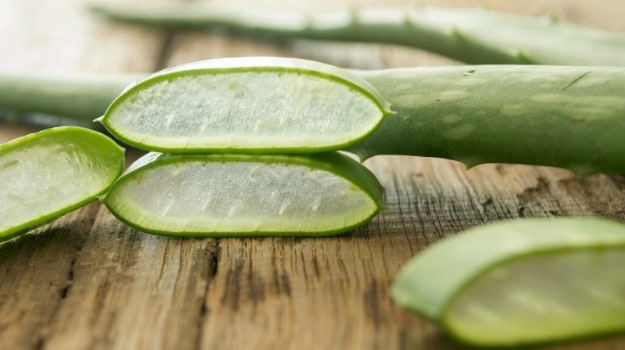 Bottle Gourd Juice: Widely known as lauki in hindi and alternatively as dudhi or ghia, this widely cooked vegetable is well loaded with water and dietary fiber and extremely low on energy density. This makes it a perfect ingredient for weight loss. Lauki juice is great for maintaining hormonal balance in the body due it zinc content. It is also loaded with Vitamin C, antioxidants, soluble as well as insoluble fibre. Include it in your diet to avoid constipation, check urinary issues (it has diuretic effects) and keep your liver healthy.
Sea buckthorn Juice: Extracted from the bright orange berries found in the Himalayan region, sea buckthorn juice is sweeter and easier on the palate than the ones mentioned above. If you still want to get an idea of its taste, the closest we can get to define it would be similar to that of cape gooseberries (rasbhari in hindi). Reportedly, sea buckthorn is the mother of all health juices available in the market. It is excellent for immunity, skin, hair and treating diseases like diabetes, fighting debilitating effects of cancer and much more.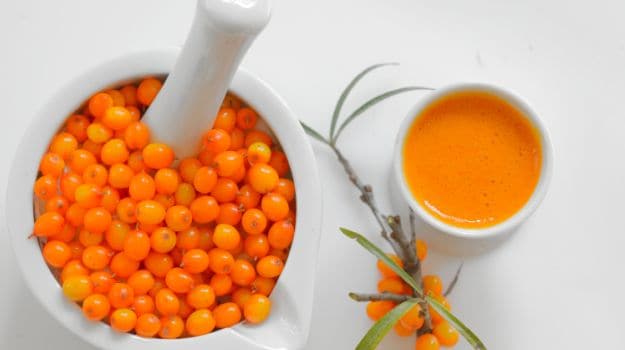 Its nutritional profile is much greater, including Vitamins, carotene, minerals, essential oils flavonoids, amino acids, potassium, sodium, calcium, magnesium, iron and phosphorous. Including it in your regular diet will ensure maintenance of healthy liver. It can fight against inflammation as well side effects of chemotherapy. It is great for digestion, immunity, skin, gynecological issues, eyes and much more.
It is suggested to consume 10-30ml of these juices diluted in drinking water and consumed on an empty stomach. Though there are usually dietary reservations when it comes to mixing different juices together, you can safely consume amla juice along with beetroot juice and orange juice. For flavouring purposes, you can also add honey to most of these. Also, be watchful of lauki juice, if the juice is bitter, do not consume it, it may lead to diarrhea and stomach pain. If you are on some medication consult your doctor before starting any of the following juices in your regular diet. Also, don't consume all at the same time.
["source-gadgets.ndtv"]