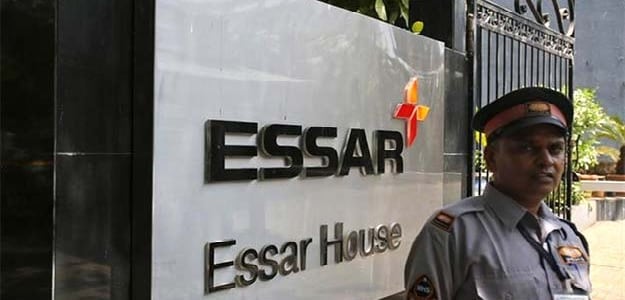 New Delhi
: Essar Oil on Tuesday reported a seven-fold jump in its third quarter net profit at Rs 364 crore on account of record refining margins. The company's net profit stood at Rs 52 crore in the same period a year ago, it said in a statement.
However, total revenue declined 37 per cent to Rs 13,947 crore as oil prices slumped to a 12-year low.
Essar Oil earned USD 13.25 on turning every barrel of crude oil into fuel in the third quarter as compared to a gross refining margin of USD 7 per barrel a year ago.
Its 20 million tonnes per annum Vadinar refinery in Gujarat processed 4.24 million tonnes of crude oil in the quarter, down 18 per cent from 5.19 million tonnes.
"The decline in throughput was due to the planned shutdown of 30 days (completed in 28 days from September 18, 2015 to October 15, 2015)," the statement said.
Lalit Kumar Gupta, Managing Director and Chief Executive Officer, said: "Essar Oil has delivered excellent performance despite very challenging domestic and global macro-economic environment."
The safe and successful completion of the turnaround shutdown of the refinery before schedule along with completion of the Diesel Maximisation Project will help the company sustain performance in future, he said.
Suresh Jain, Chief Financial Officer, said profitability is further expected to improve pursuant to overall improvement in crude mix and product slate post shut down.
Retail business contribution in overall revenue has improved to 16 per cent compared to 6 per cent in Q3 FY15 and it will be the key driver to foster the overall growth and profitability of the company.
During the quarter, Essar Oil commissioned 220 new petrol pumps to take the total strength to 1,910 outlets nationwide. "As many as 2,186 outlets are at different stages of implementation," the statement said.
Retail sale volumes for the quarter under review advanced 87 per cent to 448 kilolitre from 239 kl in the same period of last year.
Essar Oil said its coal-bed methane (CBM) block in Raniganj in West Bengal achieved production of 655,000 standard cubic meters per day of gas.
"Essar Oil is presently India's largest CBM gas producer. As many as 286 wells have been drilled and the company is on course to increase production to 2.5 mmscmd," it said.
["source-ndtv"]