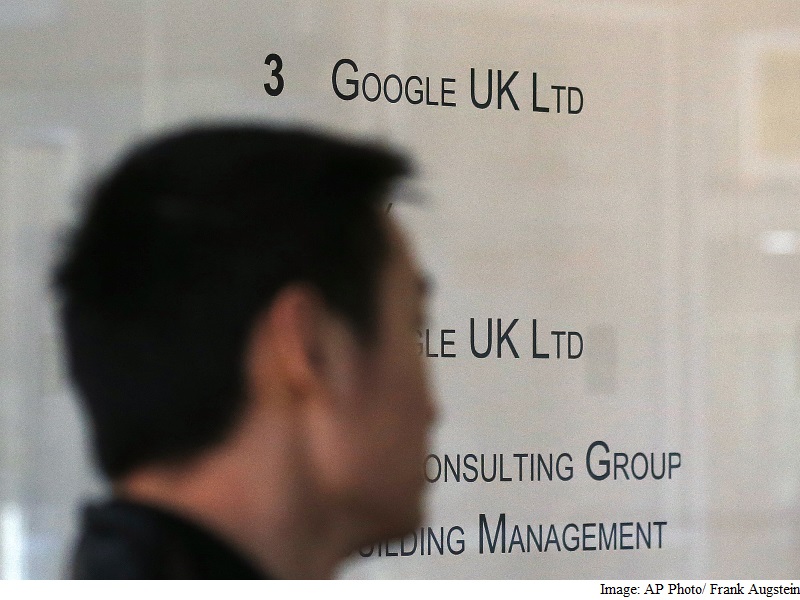 The EU's competition commissioner said Thursday she was prepared to investigate Google's tax deal with Britain as the US Internet giant insisted it complied with all taxation laws.
Margrethe Vestager said so-called sweetheart deals with the tax authorities were "unfair" and sometimes "illegal", as a storm continued to swirl in Britain over Google's deal.
Google announced Friday it was to pay GBP 130 million ($185 million, EUR 170 million or roughly Rs. 1,255 crores) in back taxes following a probe into its tax arrangements.
"We should be in a union where everyone has a fair chance," Vestager told BBC radio.
The European Union's competition executive said it was too early to say whether Google's arrangement amounted to a sweetheart deal.
However, "if we find there is something to be concerned about, if someone writes to us and says this is maybe not as it should be, then we will take a look", she said.
The opposition Scottish National Party's economy spokesman Stewart Hosie said they had sent a letter calling for such a probe.
Google defended itself Thursday, saying it met its tax law obligations.
Peter Barron, Google's communications vice-president, said the company paid the standard 20 percent corporation tax on the profits generated by its activities in Britain.
"After a six-year audit we are paying the full amount of tax that Her Majesty's Revenue and Customs (HMRC) agrees we should pay, including GBP 130 million in additional back tax," Barron said, in a letter to the Financial Times newspaper.
"Governments make tax law, the tax authorities independently enforce the law, and Google complies with the law."
Google executives and HMRC officials are due to be grilled by parliament's public accounts scrutiny committee over the deal, on February 11.
On Wednesday, more than 30 OECD countries signed an agreement to share information about multinationals in a push to boost transparency and combat corporate tax avoidance.
'Token amounts for PR': Murdoch
Prime Minister David Cameron was forced to defend the tax deal in parliament on Wednesday and disputed claims that Google's effective tax rate was three percent.
His Downing Street office on Thursday sought to play down reports that Paris and Rome had succeeded in securing far tougher settlements with Google.
"My understanding is that the French and Italians have said how much tax they would like Google to pay. Let's see what is actually paid," a Downing Street source said.
However, one of Google's biggest shareholders in Britain urged the technology giant to pay "much more" tax in the UK.
James Anderson's Scottish Mortgage Investment Trust owns GBP 120 million of shares in Google's parent company, Alphabet.
"It is in the long-term interests of Google and others of that ilk to pay decent rates of tax," he told The Times newspaper.
"In return they would get respect."
Meanwhile, global media baron Rupert Murdoch weighed in, saying on Twitter that Google was "paying token amounts for PR (public relations) purposes. Won't work. Need strong new laws to pay like the rest of us."
["source-gadgets.ndtv"]