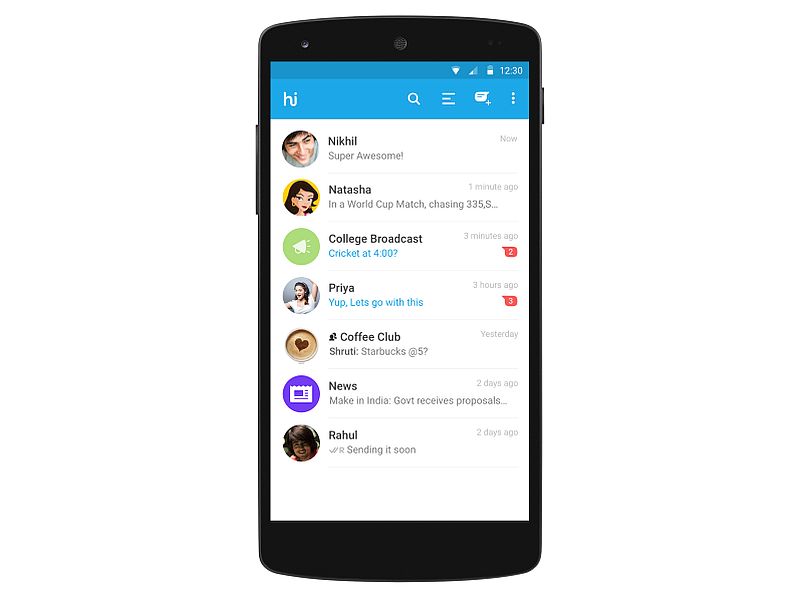 Popular mobile messaging app Hike has claimed that Facebook is blocking an option in its advertisements which allows people visit the company's site. It's worth noting that Facebook-owned WhatsApp is a rival service to Hike messaging app.
A Hike spokesperson told PTI, "Advertisers have, among other options, the option to 'Send people to your website'. A few weeks back we were suddenly blocked from using this option, while we were able to use other non-action led options."
According to the spokesperson, Hike initially assumed the problem to be a technical glitch and wrote toFacebook for a solution. The spokesperson added that when queried, the social giant responded by saying, "There are specific products and services that cannot be advertised on Facebook – looks like Hike is one of these. Unfortunately, you will not be able to run these ads." Facebook has not yet publicly responded to Hike's allegations.
Hike last month had claimed a user base of 70 million in the country as well as said that it handled over one billion messages exchanged per day or 30 billion messages per month. To recall, Hike was launched in December 2012.
It's worth noting that this is not the first time Facebook or Facebook-owned WhatsApp is reported to have blocked a rival service.
Last month, WhatsApp blocked links to rival chat service Telegram. According to reports, WhatsApp allowed users to share Telegram links; though it didn't treat them as hyperlinks. The problem only was reported to be occurring on the WhatsApp for Android client as iOS remained unaffected.
In another example, Facebook back in November deleted millions of posts that included links to Tsu, a rival social network. Facebook was reported to delete over 9.5 million posts that included links to Tsu. There were reports that said the social network even blocked posts that contained the text "tsu.co" but without links and had also warned users that links to Tsu are "unsafe."
["source-gadgets.ndtv"]