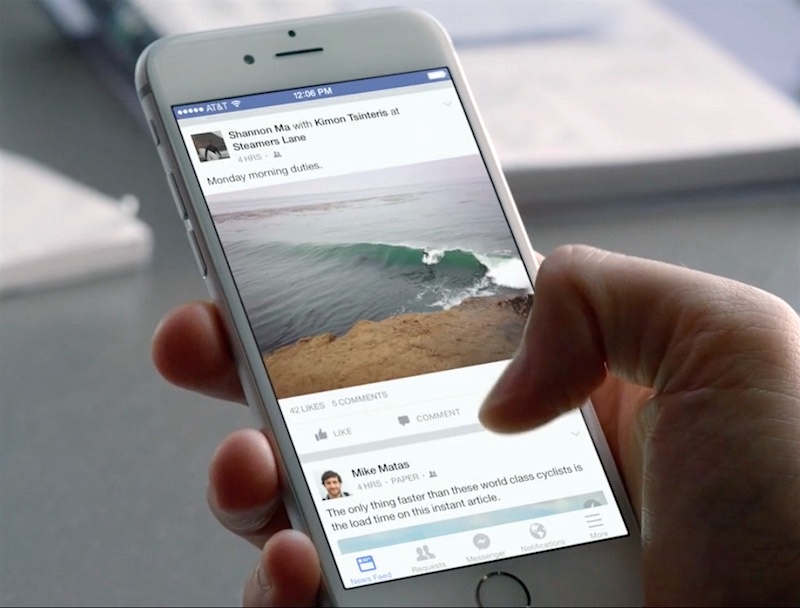 If you're concerned about your iPhone's battery life, you might want to consider uninstalling the Facebook app from it. Tests have found that removing Facebook's iOS app can increase the battery life of an iPhone by about 15 percent. Additionally, getting rid of Facebook can also free up a lot of data on your iPhone, the test results indicate.
Facebook's Android apps were recently found sipping up a substantial amount of battery life and other resources. And now it appears, Facebook's iOS app is no better. The Guardian ran tests on an iPhone 6s Plus to find that removing Facebook's marquee app improved battery life on the smartphone. Of course, this is not the first time that Facebook's iOS app was found to be causing significant battery issues.
The publication claims that upon removal of the Facebook app, on average, it saw 15 percent more battery left at the end of each day of the test duration. Additionally, there were other visible benefits as well. The publication says that removing Facebook app freed up around 500MB (cache included) from the iPhone. This could be handy for users who've a iPhone with 8GB or 16GB of device storage.
So, once you uninstall the app, just how are you expected to access the world's largest social network? Your mobile Web browser – which provides a comparable experience without the drawbacks.
The timing of the discovery couldn't have been better, as only recently Facebook's Android apps were also caught sipping up a lot of battery, for no apparent good reason. At the time, a Facebook spokesperson told Gadgets 360 that the social juggernaut was investigating the issue.
These conclusions are not isolated. Last year, AVG reported a number of apps that were negatively impacting the performance of an Android smartphone. The security firm found that Facebook's app, which automatically starts running at startup, drained battery, bandwidth and other resources.
To recall, Facebook's iOS app was found to have a bug last year. The bug was apparently causing a significant battery drain on iPhone. At the time, the company assured that it had resolved the bug.
The issue is also concerning because Facebook is one of the most widely used apps. The service, which is used by over 1.5 billion users worldwide every month, continues to be one of the most popular apps on both Android and iOS.
["source-gadgets.ndtv"]