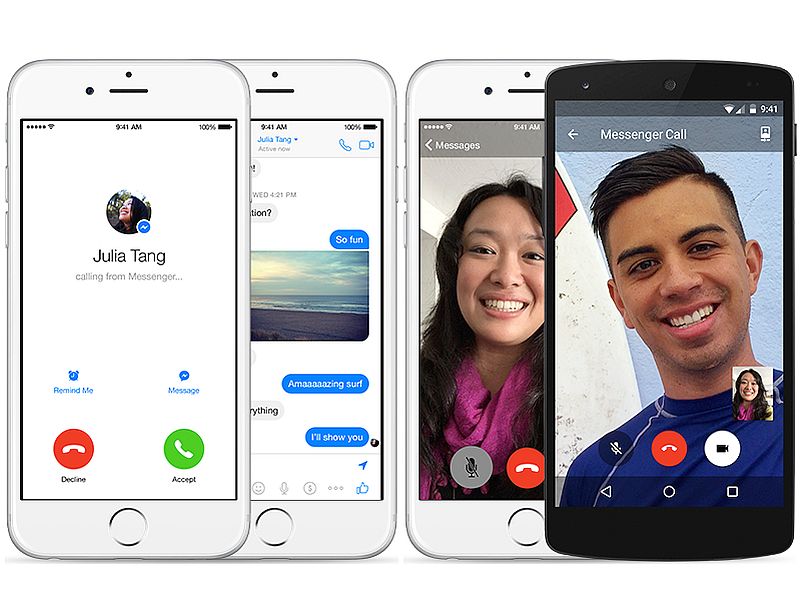 Facebook has confirmed that it is testing the return of SMS support for the Messenger app on limited Android users. SMS integration in Messenger will once again allow users to send and receive SMS messages from the app. The company has separately added multiple accounts support for users of the Messenger app for Android.
A company spokesperson confirmed the SMS integration testing to TechCrunch, and said, "At Messenger we are always trying to create new ways for people to communicate seamlessly with everyone. Right now, we're testing the ability for people to easily bring all their conversations – from SMS and Messenger – to one place."
"It's a really simple way to get, see and respond to all your SMS messages in just one app. By choosing to access your SMS messages in Messenger, they're right alongside all the other enhanced features that Messenger offers," the spokesperson added.
According to the initial details, Facebook is currently testing the SMS feature with limited Android users in the US. As of now, there is no word when the feature will have a wider rollout.
For those unaware, Facebook's Messenger app had the ability to send and receive SMS messages back in 2013 but after an update the feature was removed by Facebook due to low traction.
Users are reporting (via Android Police) a new SMS Settings pane in the Messenger app and are able to use Messenger as main SMS client. For differentiating from other services, a purple colour is seen for messages in SMS pane. Additionally, the text input box for SMS says "Write an SMS message" to prompt users that this is a regular text message box.
In addition, the multiple accounts feature has also begun rolling out gradually for Android users. The new multiple accounts feature is likely targeted at users who share their devices within the family or friends. The new addition will mean that multiple people can log in to Messenger from a single device.
A spokesperson confirmed the multiple accounts feature for Android users to TechCrunch, saying, "Millions of people share phones with their family and friends. Until now, there hasn't been an easy way for people to access their individual Messenger accounts from shared devices. To address this, we've launched a feature on Android to enable multiple people to log in and use Messenger from a single phone."
["source-gadgets.ndtv"]