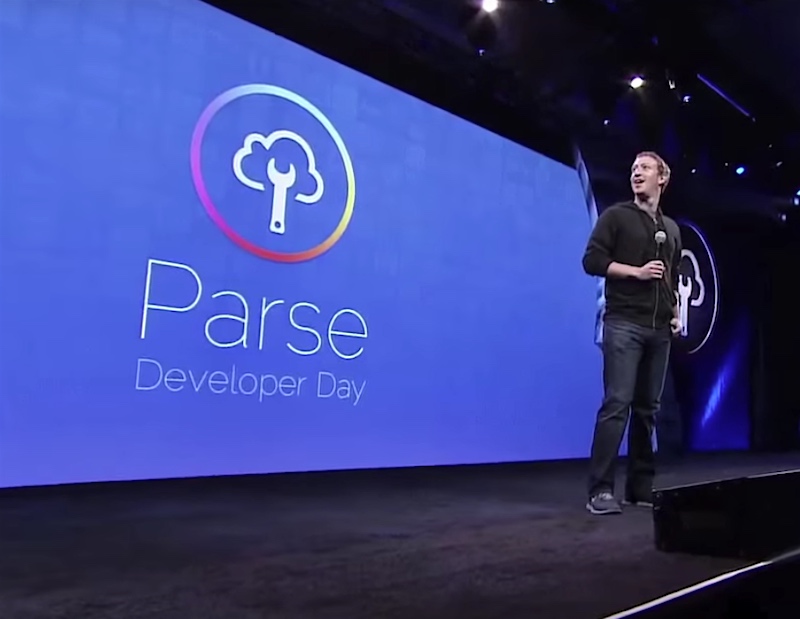 In what comes as a surprise, Facebook has announced that it is shutting down Parse, its mobile backend as a service (MBaaS). The social networking juggernaut said that it will discontinue the service completely on January 28, 2017. It has made available guides and tools to help users with the transition.
Facebook announced this week that it is discontinuing Parse, a startup it acquired in 2013. Parse is a suite of paid tools and services for developing mobile apps. The startup before its acquisition by Facebook helped mobile developers handle push notifications, manage identity log-ins, and run custom code. It made a lot of sense for Facebook to have Parse because it was its biggest bet to get mobile developers to serious about its service.
The demise of Parse comes as a surprise as over the years, Facebook actually showed a lot of interest in it – pushing new features and improvements to enhance the developing experience. The company added an analytics dashboard measuring custom-designated events, and a library of low-level code for speeding up the design and development of mobile apps among others. Facebook reportedly acquired the service for $85 million (roughly Rs. 5,770 crores).
Parse has released a database migration tool that you can use to transition with any MongoDB database. The service says that the Parse API movie will work with any of your new databases. Facebook is also releasing the open source Parse Server, which will let you run most of the Parse API from your own Node.js server. The company has also made available a guide, should you need any assistance with the transition.
"We're proud that we've been able to help so many of you build great mobile apps, but we need to focus our resources elsewhere," Facebook Parse chief technology officer Kevin Lacker wrote in a blog post.
So why is Facebook then killing the service? Re/Code reports that it is because Facebook doesn't see a future in it – and hence is unwilling to spend resources to compete with the offerings by giants such as Microsoft, Amazon, and Google.
["source-gadgets.ndtv"]