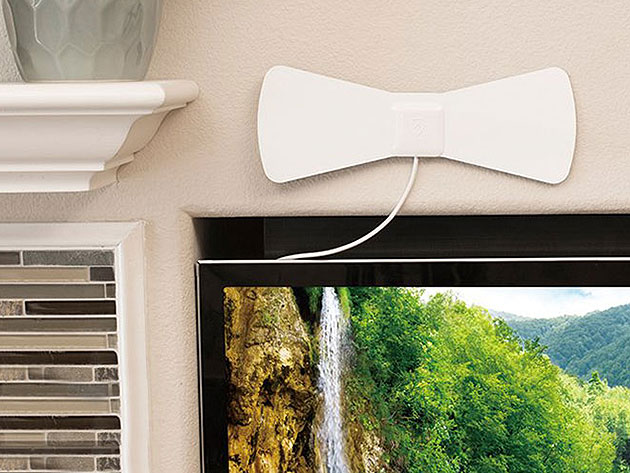 Thousands of Americans are cutting the cord on their cable TV agreements in favor of affordable streaming services. Even after price hikes from major players like Hulu and Netflix, cutting the cord is still cheaper than most basic cable packages. However, sometimes it's nice to just kick back with classic network television and channel surf to your heart's content. ANTOP's Paper Thin HDTV Antenna is a wallet-friendly way to capture unlimited free channels in your area.
This antenna's super slim profile and innovative bow tie design make it an aesthetically pleasing addition to any room in your house. It can pick up over-the-air broadcasts within a 30-mile radius, and the multi-directional reception pattern guarantees that you won't miss a single station. It supports HDTV, 1080P TV, and 4K Ultra TV, so you'll have a crisp picture no matter what kind of TV you have.
The ANTOP has multiple setup options, including walls and windows, and you can paint the reversible black-and-white surface to help it blend in with the rest of your home. After you've set it up above a window, you can perform a monthly scan to make sure you're getting all of the broadcast options in your neighborhood.
The ANTOP Paper Thin 30-Mile Indoor HDTV Antenna normally costs $34.99, but right now you can snag it for just $16.99 (51% off).
["source=salon"]