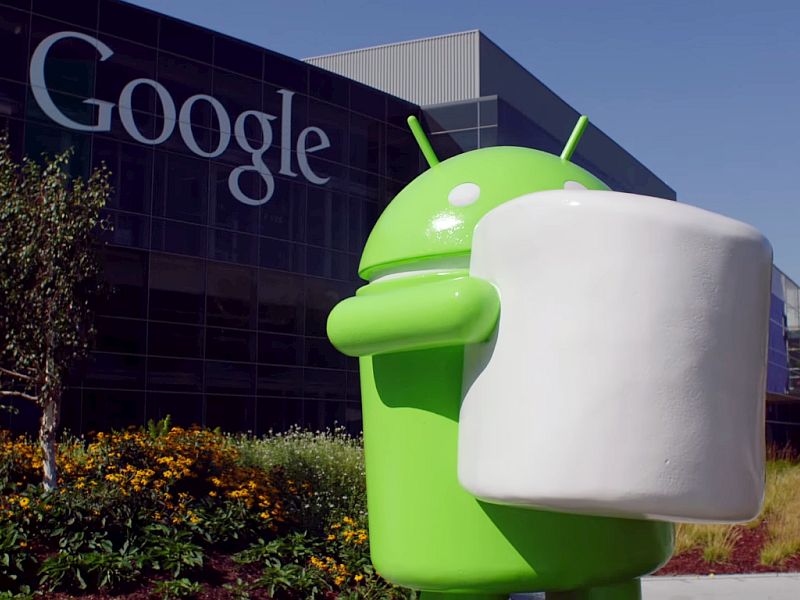 We might be months away from the release of Google's next Android OS version but a new screenshot may have offered the first look at the Marshmallow successor.
Android's official Developer site now lists a screenshot for showing Day-Night theme in system setting. Notably, the page for turning-on/ off Bluetooth includes a hamburger setting on the top left which has been so far unavailable in any of Android OS versions – indicating that it may have offered the first look at the next version.
(Also see: Google May Use Online Poll to Decide Name of Next Android Version)
The screenshot was first spotted by Android Police. The addition of hamburger button in Android N points to a side navigation drawer that is likely to have all Settings sections listed, making it easier to switch between them. Currently, users have to go back into main settings page before jumping to another Settings section.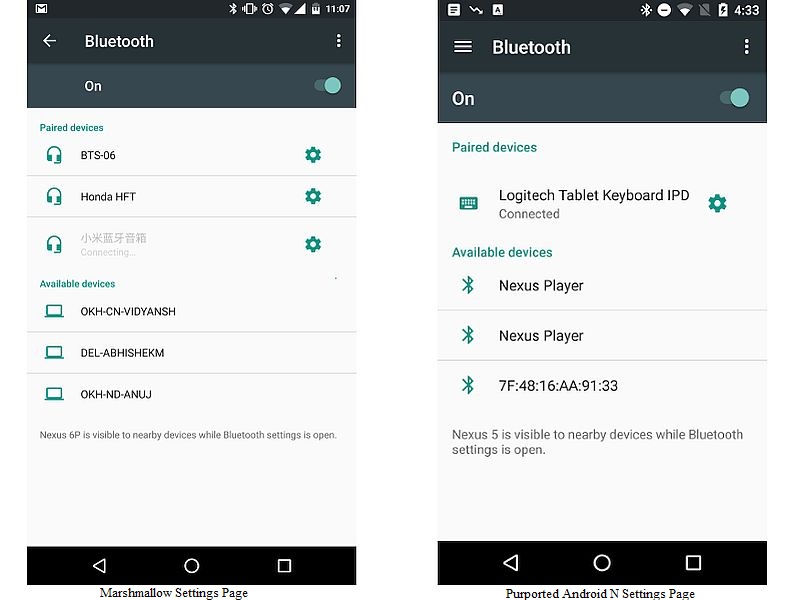 Google is likely to reveal its next mobile operating system, believed to be called as Android N initially, at the I/O conference. Google CEO Sundar Pichai had last month has announced the date and venue for the I/O 2016 which will be held in Mountain View, California on May 18 through May 20. Much like Android 6.0 Marshmallow, Android N can be expected to be launched later this year with the new Nexus hardware.
Unfortunately, it's too early to comment on the design changes or tweaks that Google is expected to make in its next Android N build. But we can expect to get more of such details in bits in future.
So far, Google has revealed that Android N won't ship with Oracle's proprietary Java application programming interfaces. The company has confirmed that it will utilize OpenJDK, an open source version of Oracle's Java Development Kit.
An earlier report claimed that Google will finally include split screen multi-tasking support in Android N, the next major version of Google's operating system. Google's Andrew Bowers, Director for Consumer Hardware, had previously talking about Android N had said, "We're working on lots of things right now for N that, of course, we wish we had, you know, yesterday. But we'd spoil the surprise of N if we shared all of them. Split screen is in the works!"
["source-gadgets.ndtv"]