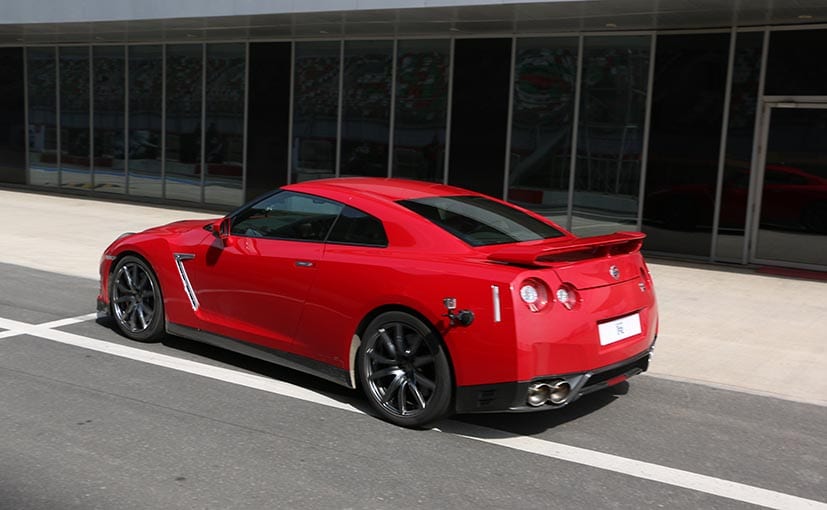 They say good things happen to those who wait. Patience isn't my strongest suit but this wasn't just any 'good' thing about to happen to me. I arrived early at the Buddh International Circuit to experience the fast and furious Nissan GT-R but came across another lesson in patience. 6 hours and several cups of coffee later, I finally got behind the wheel of the GT-R. Got a bit too emotional there, didn't I? But that's what the GT-R evokes, especially when you get a chance to put the beast in it's natural environment.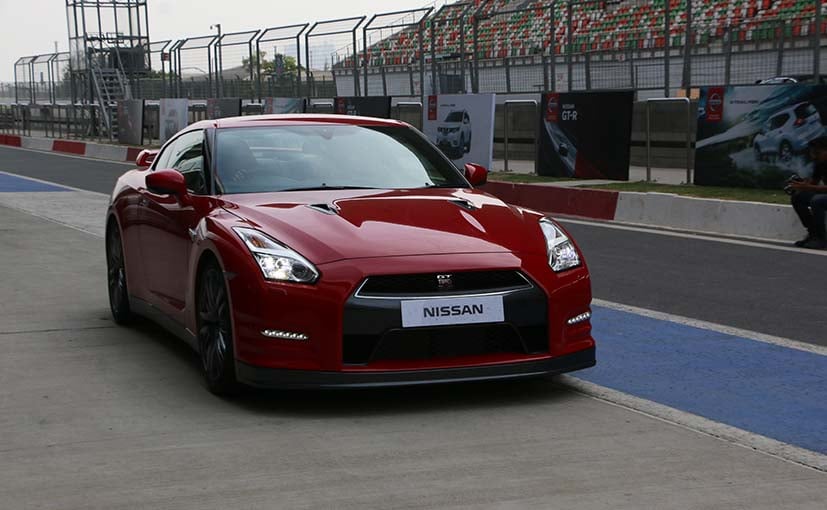 2 laps with the GT-R is all I got and it was never going to be enough. Everything happened so quickly that I didn't even get a chance to try out the Launch Control function that gets the supercar to fly off the mark and race from 0 to 100km/h in just 2.7 seconds. But I wasn't fretting too much on missing that flying start as the adrenalin rush kicks in as soon as you bring alive the twin-turbo 3.8 litre V6 that powers the GT-R. The 543 horses of pure madness and 632Nm of solid torque on a racetrack can be a handful but the GT-R doesn't overawe you with it's madness. Everything the car does on the track is with utmost confidence right from the acceleration boost on straight lines to building pace out of corners.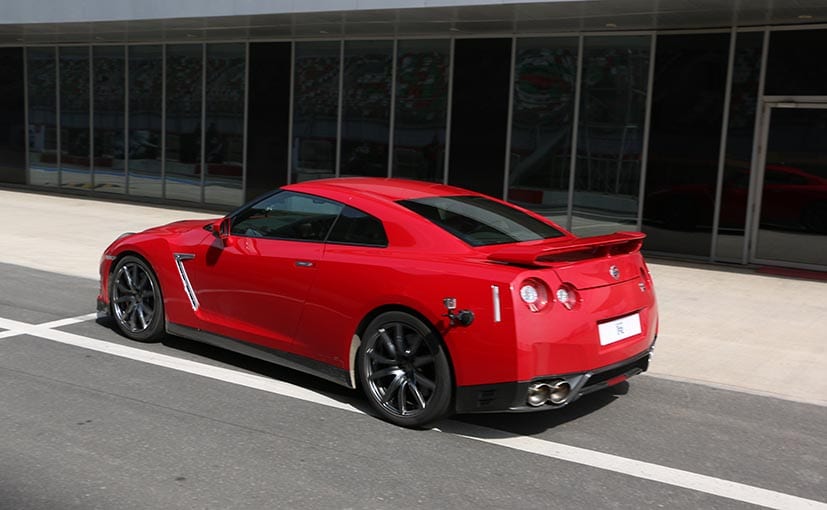 The Nissan GT-R's 6-speed sequential dual-clutch transmission shifts super quick when in Race-Mode and the Vehicle Dynamic Control system ensures that ideal power is sent to the appropriate wheels in case of oversteer or understeer. The GT-R gets ideal weight distribution with the transmission on the rear chassis and engine at the front, which creates adequate downforce. Additionally, the GT-R's Cd 0.26 drag coefficient factor is even more aerodynamic than a bullet. Now that is something, isn't it. And that's pretty much how my 2 laps felt, faster than a bullet. Sigh!
Also Read: Nissan GT-R Unveiled at Auto Expo 2016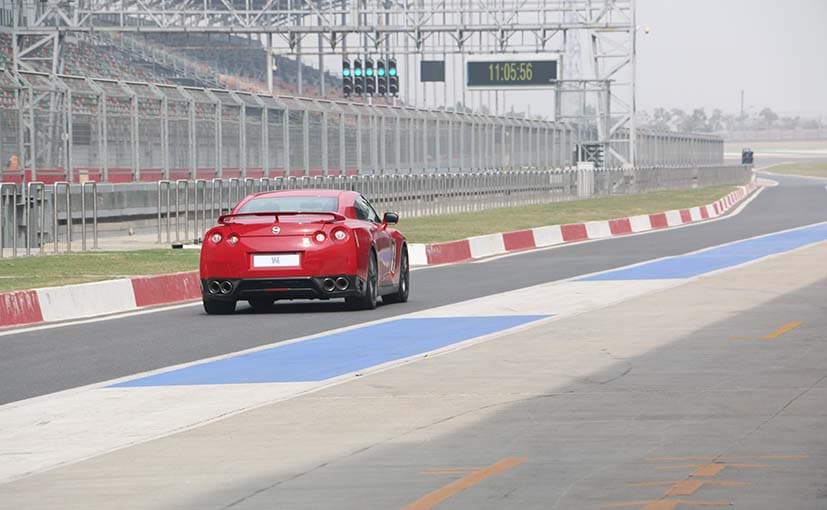 The GT-R's muscular design continues to be drool-worthy with the multi-LED headlights, Daytime Running Lights, carbon fibre rear spoiler and the distinctive four-ring tail light signature; it ticks all the right boxes for a classic mean machine. Here's a tip, once inside the GT-R, take your time to position those front seats to ensure that they hug well because once on the track, the GT-R can get you bobbling around. The rear seats are really more for short adults but bring in practicality that makes it an everyday supercar. The configurable Multi-Function Display system shows lap times, performance, cornering, acceleration, and g-force data although I hardly had any time to actually check any of it out in my 2 laps.
The Nissan GT-R arrives this September and by then Nissan will ramp up it's back-end service network which will help sell this supercar. Expected to be priced at around 2 crore, Godzilla will easily make you forget its price tag once it comes alive and starts roaring.
["source-auto.ndtv"]