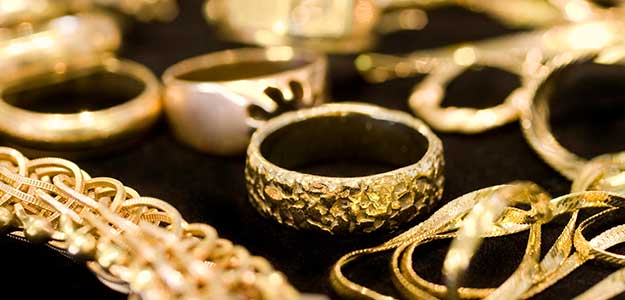 Singapore:
Gold fell early on Thursday as investors cautiously watched volatile stock and oil markets for cues, but stayed above $1,200 an ounce, drawing some support from flows into bullion funds.
Fundamentals
* Spot gold eased 0.2 percent to $1,226.40 an ounce by 0043 GMT.
* On Wednesday, gold had risen as much as 2 percent to $1,252.91 as lower oil prices dragged down stocks. But the metal gave up most of its gains to close up 0.2 percent higher as crude turned higher, lifting stocks, after data showed U.S. gasoline demand spiked.
* Other safe-haven assets such as Treasuries also reversed course after the bounce in crude.
* A gauge of equities across the globe closed lower on lingering concern about economic growth. Asian shares got off to a shaky start on Thursday in the face of a fragile recovery in volatile crude oil.
* Gold's 16 percent rally this year has been fuelled by safe-haven bids as global equities tumbled. The metal hit a one-year top of $1,260.60 two weeks ago.
* An increase in money flowing into bullion-backed exchange traded funds (ETF) has also supported the rally.
* Inflows into SPDR Gold Trust, the top gold ETF, since the beginning of the year have already surpassed outflows for the whole of 2015. The increase in assets so far are also the highest since 2010.
* On Wednesday, holdings of the fund rose again to 760.32 tonnes, its highest since March 2015.
* Gold is also finding support from increasing expectations that the Federal Reserve will not further raise U.S. interest rates this year after hiking rates for the first time in nearly a decade in December.
* Dallas Fed President Robert Kaplan said on Wednesday that his more downbeat assessment of the central bank's path of rate hikes will be reflected at the next policy meeting in March.
* Kaplan is among a growing number of Fed officials who have said the U.S. central bank may have to halt further interest rate hikes amid tightening financial conditions and slow progress toward the Fed reaching its 2-percent inflation target.
["source-ndtv"]