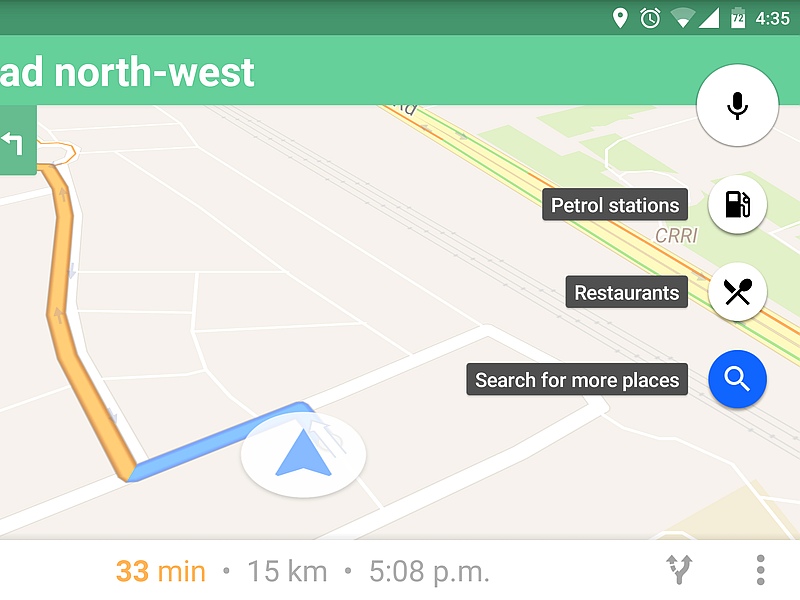 Google India has added nifty little feature to its Maps application that will now let you take fewer long detours. The search giant will now let users search for and add an extra stop on your route without having to exit the navigation mode. It had begun rolling out the pit stop feature starting with the US back in October last year.
Inside the navigation mode in Google Maps, users can now simply tap on the magnifying glass icon placed at the top-right corner of the screen. Tapping on it will give you a list of dropdown options such as petrol pumps, grocery stores, or restaurants. Tapping on any of the options would show you the nearby petrol pumps, supermarkets, coffee shops and more. You can then tap on any of the locations shown inside the map and make it a pit stop before you reach your final destination. Once chosen, tapping on the location again will give you the option to remove it from the map.
The feature is now rolling out in India.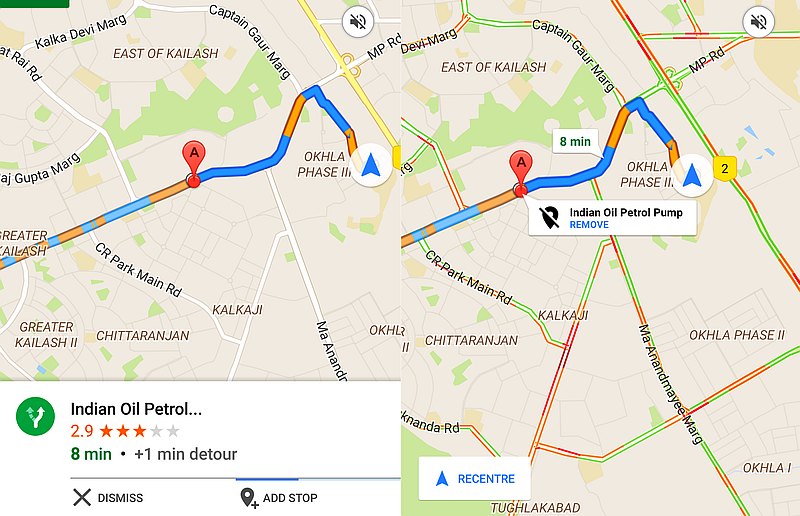 "Google Maps has enabled travellers to navigate with greater ease, safety and convenience for years now. This new update will ensure that they can make a sudden or anticipated pit-stop and detours without having to exit navigation mode. They can also add these to their routes for subsequent use if required, thereby easing the navigation process and also saving time," said Suren Ruhela, Director, Google Maps.
Google earlier this month added new features such as showing names of streets and exists, tweaked navigation interface, pairing reviews with photos, and disabling of turn-by-turn instructions. Option to add a shortcut to the user Timeline to quickly add a place to the history is also present.
["source-gadgets.ndtv"]