During Google I/O this year, Google left out any mention of the foldable Pixel smartphone that has been rumored for many months now. This is the same foldable that may be called the Pixel Notepad and was believed to cost around $1,400 at launch.
According to a new report from The Elec, Pixels new foldable device is being postponed yet again. The report says that people familiar with the project claimed "the postponement likely comes down to the product not being as complete as Google wishes." This is not, however, the first time we heard this. Plus, the sources say that Google was in talks with Samsung Display regarding the Notepad.
A report back in November of last year showed that Google wouldn't launch the foldable until possibly the second half of 2022 as shown by Google's cancellation of parts intended for its foldable device. That report by DSCC also cited sources that Google didn't think the product was competitive enough.
The Pixel Notepad was expected to use panels provided by Samsung Display with a 7.57-inch main internal display and a 5.78-inch external secondary display, both using Samsung's UTG (Ultra Thin Glass) construction.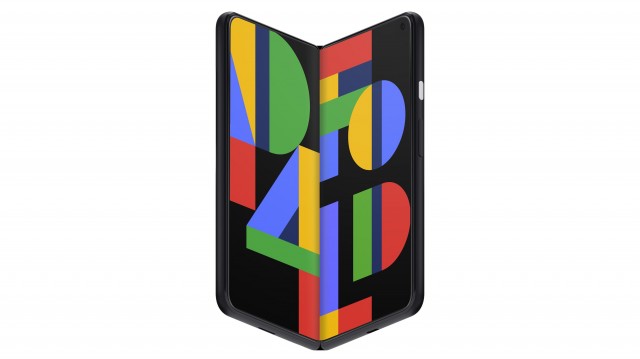 Pixel Fold mock-up (credit: MacRumors)
Samsung was previously reported to have a target number of 15 million foldable units it wants to have shipped globally by the end of this year, accounting only for the new foldables it plans to release later this year. It was reported that Samsung had already begun mass production of components for its new foldable devices: the Galaxy Z Fold4 and Z Flip4.
In the end, Google never confirmed whether a Pixel foldable was coming, nor did it ever confirm a time frame – previously expected launch windows were all based on rumors and speculation. Based on recent reports, it seems like Google is willing to wait for its offering to be up to par to compete with other foldables from major OEMs.
["source=gsmarena"]