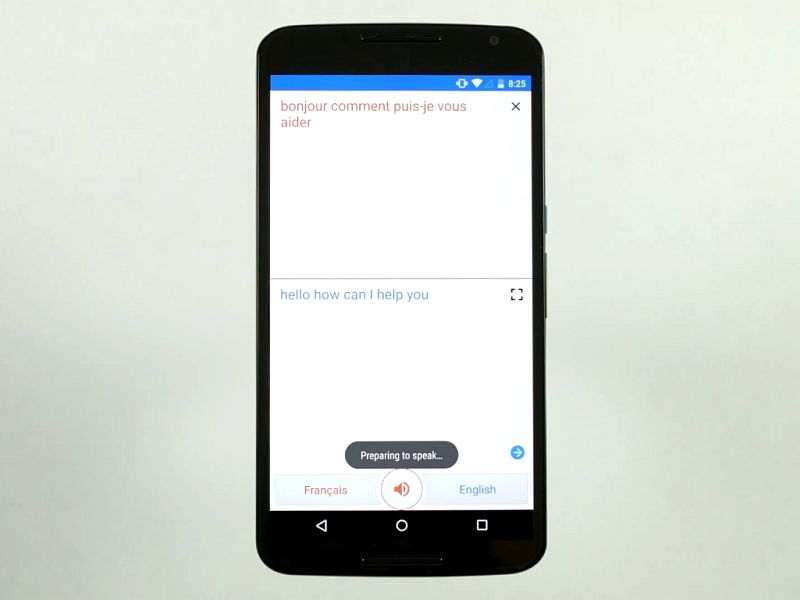 Google's Translate on Wednesday introduced support for 13 new languages. It claimed that with the latest addition, Google Translate now serves 103 languages and the search giant says the app approximately covers 99 percent of the online population.
The 13 new languages now supported by Google Translate are Amharic, Corsican, Frisian, Kyrgyz, Hawaiian, Kurdish (Kurmanji), Luxembourgish, Samoan, Scots Gaelic, Shona, Sindhi, Pashto, and Xhosa. Out of the 13 new languages, Sindhi is one which is spoken by people in India as well as Pakistan.
Sveta Kelman, Senior Program Manager, Google Translate, in a blog post said that the new 13 languages combine "120 million new people to the billions who can already communicate with Translate all over the world." Google uses machine learning to identify statistical patterns at enormous scale, so the machines can "learn" the language. At the same, Kelman talked about how Google's Translate relies on its Community of users to help improve current Google Translate languages and add new ones.
"As already existing documents can't cover the breadth of a language, we also rely on people like you in Translate Community to help improve current Google Translate languages and add new ones, like Frisian and Kyrgyz," said Kelman. Google Translate so far has done approximately 200 million translated words which also received help from over 3 million people who contributed. Google revealed that the latest update will roll out to users in coming days.
Kelman also talked about how Google back in 2006 relied on machine learning-based translations between English and Arabic, Chinese and Russian. Google, ahead of International Mother Language day on February 21, has also asked people to get involved in Translate Community.
["source-gadgets.ndtv"]