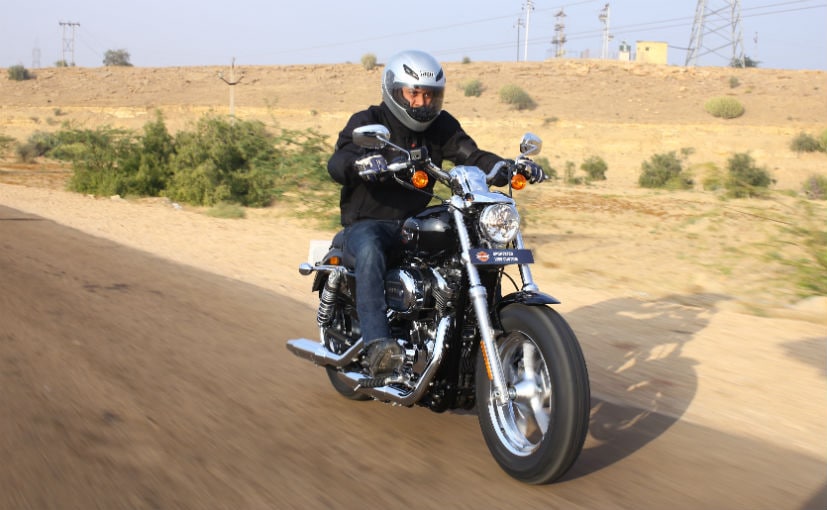 There's something about a Harley-Davidson motorcycle. You may be the kind who totally lusts for one, or you may be the other kind who doesn't set much store by these shiny, metal cruiser motorcycles. Truth be told, you can't ignore a Harley. And this – the 2016 Harley-Davidson 1200 Custom is the latest addition to Harley-Davidson India's stable of iron horses.
But before we get to the 1200 Custom, let's talk about Harley-Davidson. What makes Harleys so desirable for many folks? And what makes Harley riders gather together like bands of brothers? The Harley-Davidson brand in a way is the identity – of camaraderie, brotherhood, teamwork and a coming together of personalities with a love for leisure motorcycling and long rides on open roads.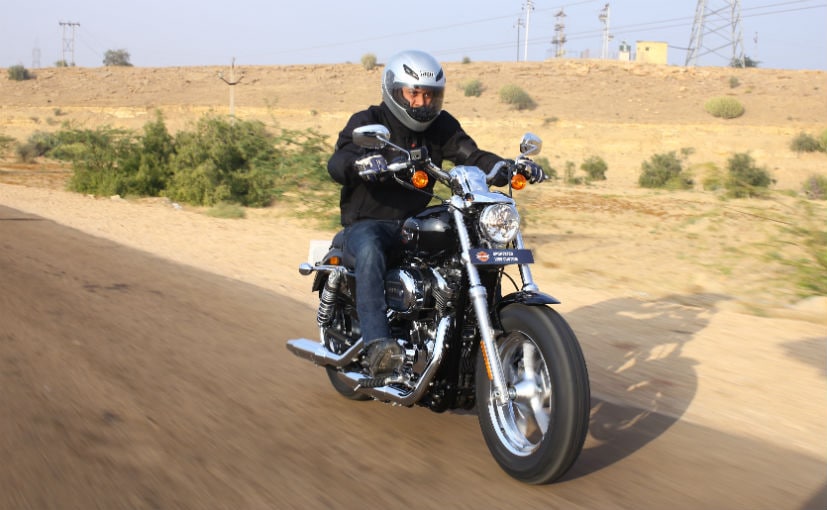 And that's what we witnessed too – first hand – to reach the venue of the launch of the 1200 Custom. Different teams were given different sets of clues – to find the next destination and the next, and after riding over 300km through the Thar desert, we reached our night halt to be greeted by the latest Harley-Davidson 1200 Custom. The bike will be assembled at Harley-Davidson's plant in India and priced at 8.9 lakh ex-showroom Delhi.
We got to ride the bike around the Thar desert briefly, and initial impressions are positive. In the looks department, the Harley-Davidson 1200 Custom is one hundred percent Harley; there's no mistaking that low slung, swept back silhouette by the large, shiny, chrome laden V-twin motor occupying pride of place below the tear drop shaped fuel tank.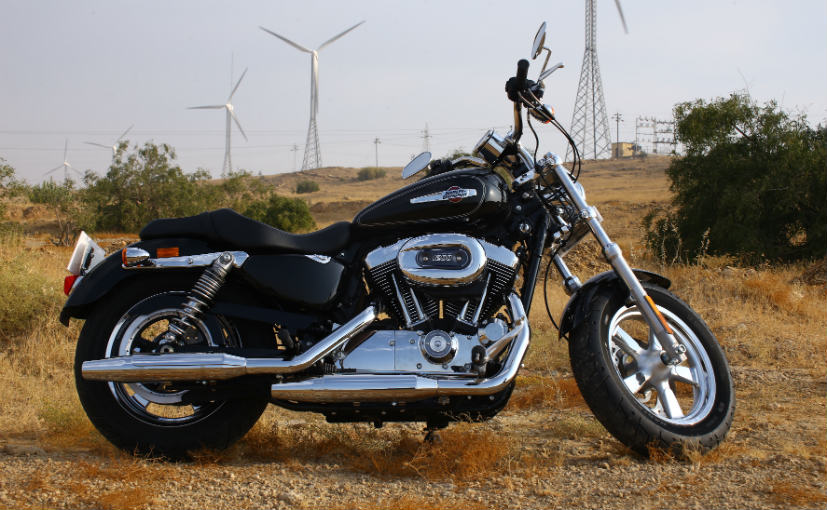 The handlebar is wide and swept back to aid cruising long highways and a single-pod instrument console reads out the speed in a large analog meter with a small LCD display reading out selected gear, trip, rpm etc. Michelin Scorcher tyres are mounted on the chunky alloys – again, those are subjective; you may like them or you may get used to their looks.
The 1200 Custom is powered by an air-cooled 1200cc V-twin engine mated to a five-speed gearbox. But don't go astray with the 'Custom' tag, it's just a name and although there are accessories available to personalise your own ride, what you see here is the stock 1200 Custom. Get astride and the handlebar falls into place, the footpegs feel quite natural and the V-twin starts with a familiar rumble; the engine is the same V-twin motor which powers the Forty-Eight.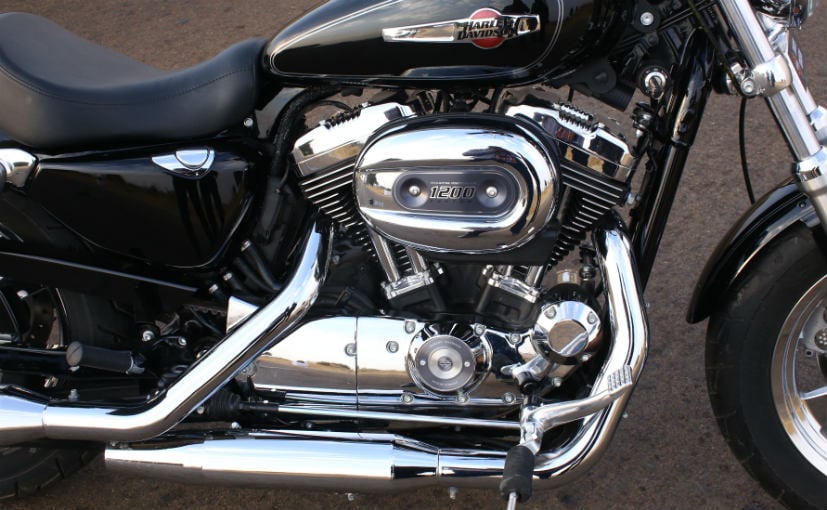 There's ample torque – all 96Nm of it, kicking in at 3,500rpm and you feel it quite spread out from lower revs. Cruising at triple digit speeds is a breeze, but be wary of broken patches – the suspension is on the stiffer side and the ground clearance a tad low, so some caution is advised over particularly deep potholes.
But on our brief ride, the 1200 Custom came across as a – shall we say – 'nimble' Harley, and considering the brilliant motor of the Forty-Eight, entertaining performance as well. Brakes provide sufficient bite, but ABS is missed, and is not on offer as of now.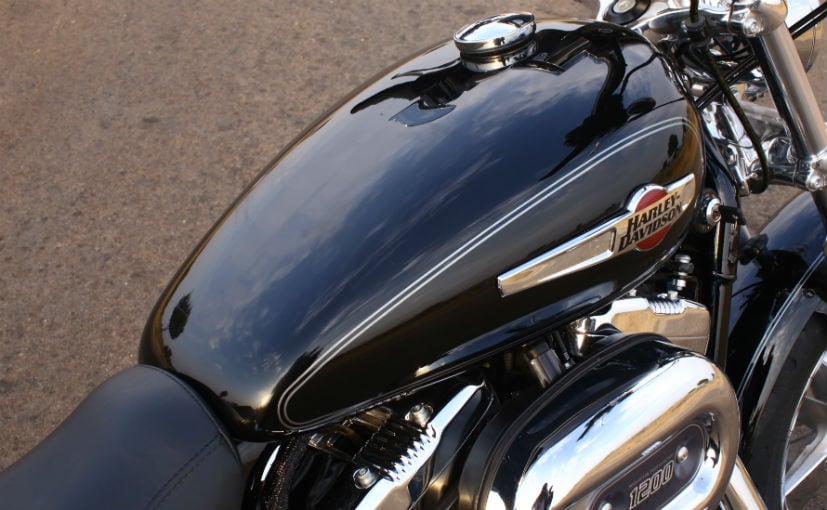 So, what do we make of the 1200 Custom? Overall, it's a fine machine – well-mannered in the handling department, a great motor and aesthetics that you will certainly won't have anything to complain about. At 8.9 lakh, it can be considered one of the least expensive Harleys with a large bore motor. It's fun to ride, not too big to handle and at that price, it certainly seems worth considering if you want a piece of Milwaukee metal in your garage.
["source-auto.ndtv"]