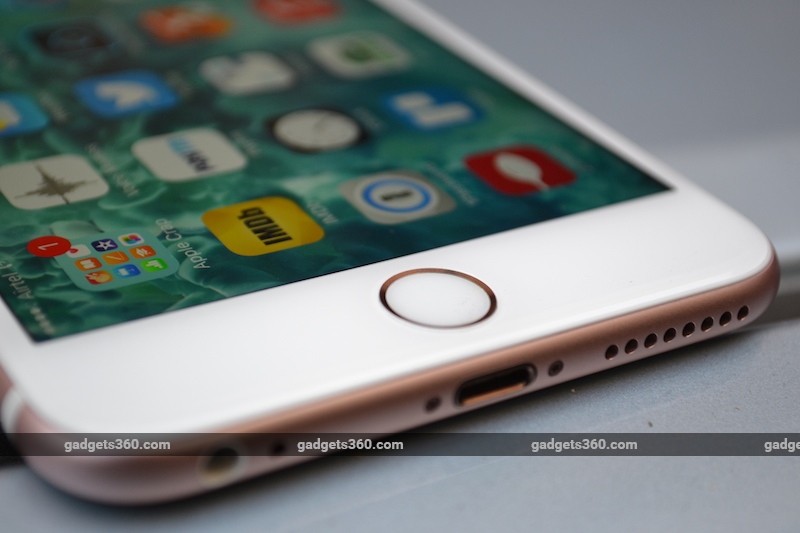 Apple on Thursday said that it will be fixing the iPhone smartphones that got bricked due to 'Error 53', caused by failing a security check during an iOS update/ restore after the replacement of Touch ID-related components by an unauthorised third party. The Cupertino-based company apologised for rendering a number of iPhone 6 and newer handsets useless after detecting an unauthorised usage – or what it referred to as 'Error 53' – and assured that the new software update (a new version of iOS 9.2.1) that it has just released should make the device usable again.
For more than a year, Apple has been actively disabling smartphones that have been repaired by a third-party. The company explained earlier this month that it disables a smartphone when it detects that Touch ID, or any component that works in conjunction with the fingerprint sensor has been tampered with. The company insisted that it was a security measure, and was done so only to protect the privacy and security of users.
"Apple released a software update that allows customers who have encountered this error message to successfully restore their device using iTunes on a Mac or PC," the company said in a statement alongside the release of the error-fixing iOS update. "We apologise for any inconvenience, this was designed to be a factory test and was not intended to affect customers. Customers who paid for an out-of-warranty replacement of their device based on this issue should contact AppleCare about a reimbursement."
The company has also released a support document detailing the error and resolution. The updated version of iOS 9.2.1 (with build number 13D20 instead of 13D15) can be installed using iTunes. The update will restore affected iPhone handsets to life. The iPhone maker also assured that the update will prevent the device from getting disabled by Error 53 in the future. Affected readers can follow the steps below, Apple, however, added that it won't be re-activating Touch ID and Apple Pay features on the affected iPhone. Rest of the iPhone's functionality will be fully restored.
If iTunes is open on your Mac or PC, quit iTunes.
If your iOS device is plugged into your computer, unplug it.
Make sure that you have the latest version of iTunes.
Connect your iOS device to your computer with a USB cable.
Open iTunes and select your device.
When you see the option in iTunes to Restore or Update, click Restore.
When you see your iOS device's Hello screen, follow the onscreen steps to set up your device.
If you previously backed up your device, you can set up from your backup.
When you see the screen for Touch ID, tap Set up Touch ID later.
If Touch ID on your device didn't work before you saw error 53, the feature still won't work after you restore your device. Contact Apple Support to ask about service options for Touch ID.
User complaints about the error began in September 2014, the time when the iPhone 6 was launched, but the frequency of such complaints has substantially increased over the past few months. Company's support channel, Reddit and other places are flooded with users who have faced similar issues. Users were understandably furious and upset because Apple didn't warn them that the update will make their devices useless. Some argued that Apple should only disable the Touch ID and Apple Pay features, and keep rest of the device functional. Which is what Apple has done. Apple was also being sued by many for intentionally devices without their consent.
Earlier this month, Apple explained that when an authorised party fixes or replaces the Touch ID, the fingerprint data, which is stored in a Secure Enclave that is uniquely paired to the Touch ID sensor. This pairing cannot be done by a third-party or any other unauthorised repairmen. The company had also noted that when the operating system detects an unmatch in the pairing, it has reason to believe the smartphone has been compromised, and so it disables the phone.
["source-gadgets.ndtv"]