In the latest portion of rumors surrounding Apple's upcoming mixed reality headset, we get more confirmation about its release in Q4 of 2022 and its alleged M1 chip-level computing power. In his most up to date investor note, Ming-Chi Kuo describes Apple's headset as an independently operated device with no need to tether to an iPhone or Mac. It will boast two 4K OLED microdisplays from Sony and dual processors units.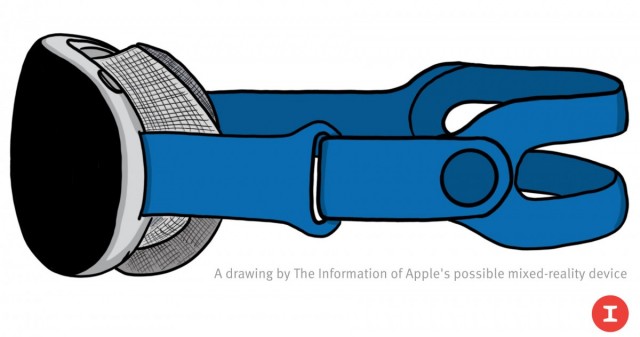 Apple VR headset sketch (Image: The Information)
The headset's higher-end chip will have M1-level performance while the low-end chip will handle sensor-related computing. It's also said to offer up to eight optical modules which provide continuous video see-through AR services. It will be able to handle full-blown VR too. Previous rumors have described Apple VR/AR headset as a lightweight offering coming in at 200-300 grams thanks to its cloth exteriors. Pricing rumors fluctuate from $1,000 to $3,000 but we'll just have to wait and see what pans out.
["source=gsmarena"]