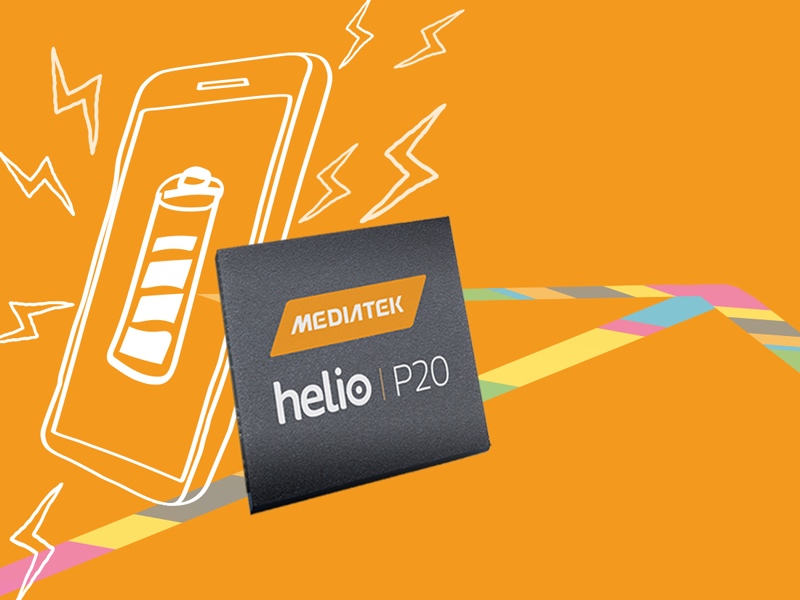 Chipmaker company MediaTek unveiled two new SoC models at the ongoing Mobile World Congress trade show. The company announced the Helio P20, which is the successor to its mid-range P10 SoC. It also unveiled the MT2511, its first bio-sensing analogue front-end chip aimed at the wearable market.
The MediaTek Helio P20, much like its predecessor the Helio P10, is aimed at the mid-range smartphone and tablet lineups. It comes equipped with ARM's latest Mali-T880 GPU, and eight Cortex-A53 cores which have been clocked at 2.3GHz.
The Chinese company says that the new chip is 25 percent more power efficient than the Helio P10. It is built on TSMC's 16nm FinFET Plus (16FF+) process. MediaTek claims that the Helio P20 is industry's first SoC to support Samsung's LPDDR4X RAM module. This, MediaTek claims, provides 70 percent more bandwidth than the LPDDR3 and 50 percent power savings.
Other improvements include support for WorldMode LTE Category 6 and 2×20 carrier aggregation at up to 300Mbps download speeds, and 50Mbps upload speeds. The SoC also supports global dual-SIM dual standby, and LTE multimedia broadcast and multicast service, a feature that allows mobile devices to receive HD video content over LTE.
"MediaTek designed the MediaTek Helio P20 to meet today's consumer demand for sleek, powerful yet highly power efficient mobile devices," said Jeffrey Ju, Executive Vice President and Co-Chief Operating Officer at MediaTek. "Consumers place increasing importance on the battery life and multimedia capabilities of their smartphones. MediaTek has risen to this challenge with a leading solution." Devices with MediaTek Helio P20 SoC will begin shipping in the second quarter of 2016.
The Chinese SoC maker also unveiled the MT2511, its first "bio-sensing analogue front-end (AFE) chip" that is designed to power health and fitness devices. The company says MT2511 is "extremely" power efficient, and provides a lower active mode power consumption of less than 0.6mA when capturing PPG.
The MT2511 comes equipped with MediaTek's built-in "heart beat" interval technology and 4KB SRAM, which it says enables it to optimise overall system power consumption for sleep heart rate monitoring. The SoC also has an integrated LED boost driver for saving layout space.
"The mobile health market is one of the fastest growing technology sectors. We can only begin to imagine how health-related wearables will improve both medical care and everyday wellness all around the world," said JC Hsu, MediaTek's Corporate Vice President and General Manager of the IoT business unit. "With support for ECG and PPG and limited power needs, the fully integrated MT2511 is ideal for a variety of devices, including fitness trackers, active lifestyle smart watches and sports bands."
The MT2511 supports over a 100db dynamic range and high sample rate from 64 to 4KHz, eliminating interference and motion artefacts when collecting the heart's electrical signals. Because it can accumulate accurate pulse data, it can also be used in electromyography (EMG), electroencephalography (EEG), pulse oximetry (SpO2) and blood pressure.
The MT2511 is aimed at IoT and wearable markets. The company says that it will begin mass producing in the first half of 2016.
["source-gadgets.ndtv"]