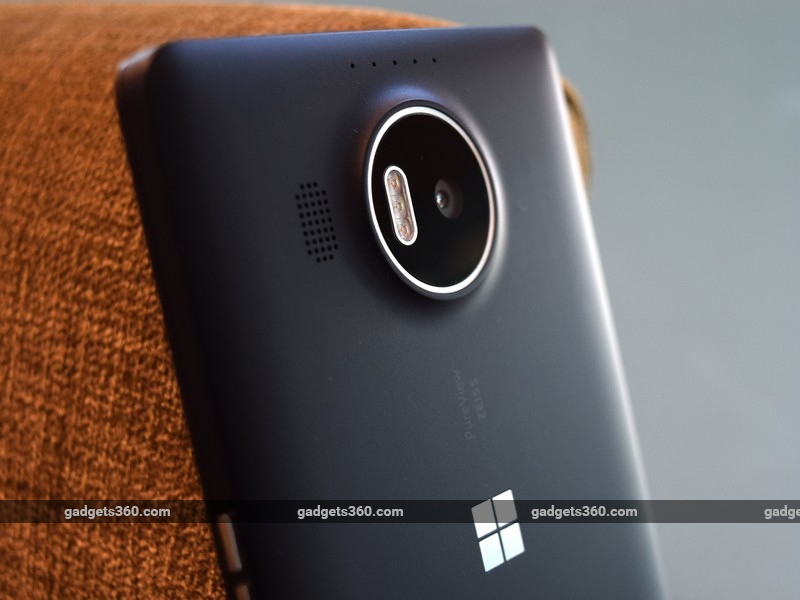 Planning to purchase a Lumia 950 or Lumia 950 XL? Now seems to be the best time (at least in India). In an attempt to entice users to its flagship smartphones, Microsoft is giving all new and existing users a one-year subscription to Office 365 Personal. Additionally, the company says that, for a limited time, it will also give new owners of either of the aforementioned models a free Display Dock adapter.
Microsoft launched the Lumia 950 and Lumia 950 XL in India in late November last year. The flagship smartphones have received praises from many experts and users alike. Features such as support for Continuum and Windows 10 Mobile have got many excited. However, the price of both the models is a downer for many. The Lumia 950 is currently fairing at Rs. 43,699, while the Lumia 950 XL will set you back by Rs. 49,399.
With the new offers, Microsoft should be able to get more people to be interested in its top-of-the-line smartphones. The Office 365 Personal subscription, which includes access to the latest Office apps on an additional PC and tablet, typically sells at Rs. 3,299. The company says that this offer will last until June 2016.
To redeem this offer, new and existing users need to download the Lumia Offers app on their new phone. On being directed to the list of available offers, they are required to select "1-year Office 365," enter their email and tap "continue" for instructions to claim the subscription.
The Display Dock, which typically sells at Rs. 5,999, allows users to plug their Lumia 950 or Lumia 950 XL into it and use it as a full-fledged laptop when connected to a large screen or monitor. The Display Dock utilises Windows 10 Continuum feature, which both the aforementioned models of the Lumia 950 support. The company says that it will give a free Microsoft Display Dock along with an HDMI cable for free until the stocks last.
To redeem this offer, a user is required to submit their trade-in-claim on getdock.in website wherein they will be asked to enter in the IMEI number of their new Lumia smartphone. Once validated, they will have to fill in the address details. A confirmation email will be sent to them, and they can expect the Display Dock and HDMI cable delivered to them within seven working days.
["source-gadgets.ndtv"]