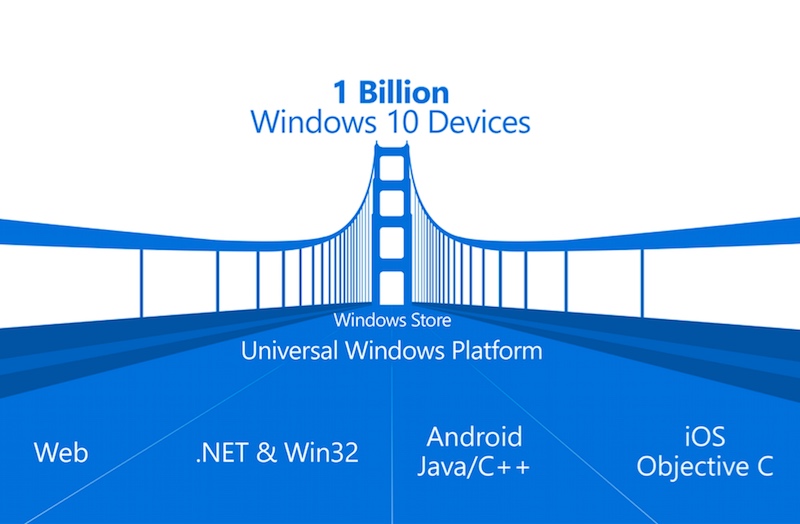 Microsoft is killing Project Astoria, the Windows bridge that allowed developers to port their Android apps to company's mobile operating system. The public announcement comes a day after the company said it was acquiring Xamarin, a cross-platform mobile tool developer.
Ever since launching Project Astoria, alongside three other Windows bridges last year, Microsoft had kept tight-lipped around any update on the Android bridge. On Thursday, the Windows Phone maker said that it is dropping work on its Android bridge. While the announcement has come just now, Microsoft was reported to have dropped the project back in November last year.
At Build 2015, Microsoft announced four Windows bridges that would supposedly allow developers with existing code bases of HTML/JavaScript, .Net, Win32, Java/C++ and Objective-C to bring their apps to Windows while also seamlessly utilising Windows Platform capabilities. Microsoft has also shared updates on other bridges. The move was part of the company's long-unfulfilled ambition of boosting the mobile app ecosystem of its Windows Phone (now Windows 10 Mobile) platform.
Kevin Gallo, the Director of Program Management for the Windows Developer Platform team for Windows 10, in a blog post explained the rationale behind closing the Android project, saying a single bridge from iOS to Windows (the successful and publicly-available Project Islandwood bridge) was sufficient. "We received a lot of feedback that having two Bridge technologies to bring code from mobile operating systems to Windows was unnecessary, and the choice between them could be confusing. We have carefully considered this feedback and decided that we would focus our efforts on the Windows Bridge for iOS and make it the single Bridge option for bringing mobile code to all Windows 10 devices, including Xbox and PCs. For those developers who spent time investigating the Android Bridge, we strongly encourage you to take a look at the iOS Bridge and Xamarin as great solutions."
Microsoft says that Project Islandwood, the bridge which allows developers to bring their iOS apps written in Objective-C to Windows, is here to stay. The company released its first version as an open source project in August and has been actively releasing updates for it.
The Redmond, Washington-based company also shed light on Project Centennial, the Windows bridge for Windows. The project allows developers to bring their existing Windows (Win32 and .Net) apps to the Windows Store. Microsoft says that it is currently testing it with select developers, and will soon release an early iteration of the tool. The company insists that it will expand the program and support a broader range of developers.
The Windows project for hosted Web apps dubbed Web bridge, which allows developers to port their Web apps to the Windows Store and also leverage on Windows 10 features, shipped as part of the standard Windows 10 SDK in July, according to Gallo, who added that companies such as Shazam and Yahoo have already utilised the feature.
The company will certainly talk more about these projects, as well as how Xamarin fits into the picture, at its three-day Build developer conference which is scheduled to begin on March 30.
["source-gadgets.ndtv"]