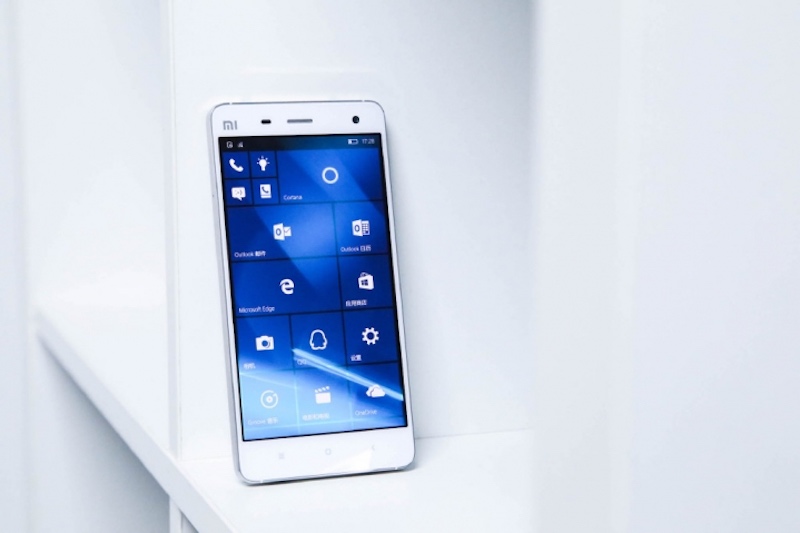 Microsoft this week released a Windows 10 Mobile build for Alcatel OneTouch Fierce XL. The Redmond, Washington-based company announced that Alcatel's handset has become the first handset after Xiaomi's Mi 4 and select Lumia handsets to support Windows 10 Mobile builds. It appears, the company plans to make Windows 10 Mobile builds for a number of other handsets including OnePlus 2, and Xiaomi's recently launched Mi 5, according to a report.
Microsoft had released Windows 10 Mobile build for the Alcatel OneTouch Fierce XL on Wednesday. The company noted that it is currently only releasing Windows 10 Mobile builds for handsets that shipped with Windows 10 Mobile: the Lumia 950, Lumia 950 XL, Lumia 550, and Lumia 650. Microsoft also said that it plans to expand support for Windows 10 Mobile to other devices.
But what about people who have an Android smartphone and try to check out Windows 10 Mobile? A report claims that the company is currently working with OnePlus and Xiaomi to release Windows 10 Mobile ROM for OnePlus 2, the upcoming OnePlus 3, and the recently launched Mi 5 smartphone.
To recall, Microsoft partnered with Xiaomi last year to test Windows 10 Mobile on its 2014's flagship smartphone, the Mi 4. Xiaomi tested Microsoft's mobile operating system internally, and in December, made the ROM publicly available for any enthusiast with a China version of Xiaomi Mi 4 handset.
As Microsoft curtails its effort in the device manufacturing business, it appears to be a smart move for the company to partner with Android manufacturers and give their users the option to try its mobile operating system without losing access to Android. What works for Microsoft is that it already has more than 70 Android OEM partners.
["source-gadgets.ndtv"]