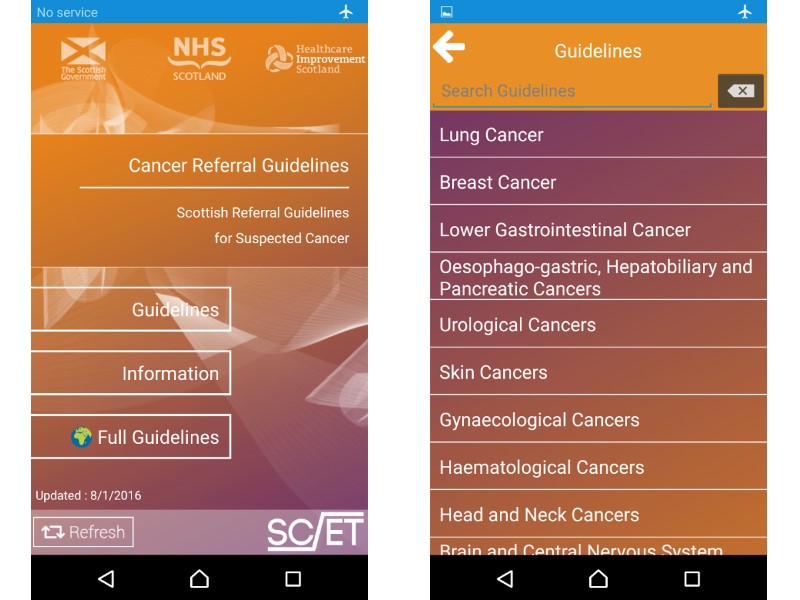 A new app that may help diagnose cancer in patients early by using information about symptoms, signs and images of what to look out for has been launched in the UK.
The app developed by the Scottish Centre for Enabling Technologies, based at the University of the West of Scotland, can be continually updated when the user is in a Wi-Fi zone, giving them the latest information as quickly as possible. It can also be used offline.
The app features a quick reference guide for health professionals, including information on symptoms, signs and images of what to look out for, BBC News reported.
"This app, which has been developed in partnership with health professionals and patients, will make it easier and quicker for doctors, pharmacists and senior nurses to access information on referral for those suspected of having cancer," said Scotland Health Secretary Shona Robison.
"The earlier a cancer is diagnosed and treated, the better the survival outcomes," said Robison.
"Improving the number of patients diagnosed at an early stage will reduce premature deaths from cancer and have a positive effect on overall life expectancy," she added.
In February, scientists announced they had designed a set of shape-shifting nanoparticles attached to strands of DNA that can deliver drugs directly to cancer cells, while minimising side effects such as hair loss and skin damage.
Many cancer drugs target fast-growing cells. Injected into a patient, they swirl around in the bloodstream acting on fast-growing cells wherever they find them. That includes tumours, but unfortunately also hair follicles, the lining of your digestive system, and your skin. The research was published in the journals PNAS and Science.
["source-gadgets.ndtv"]