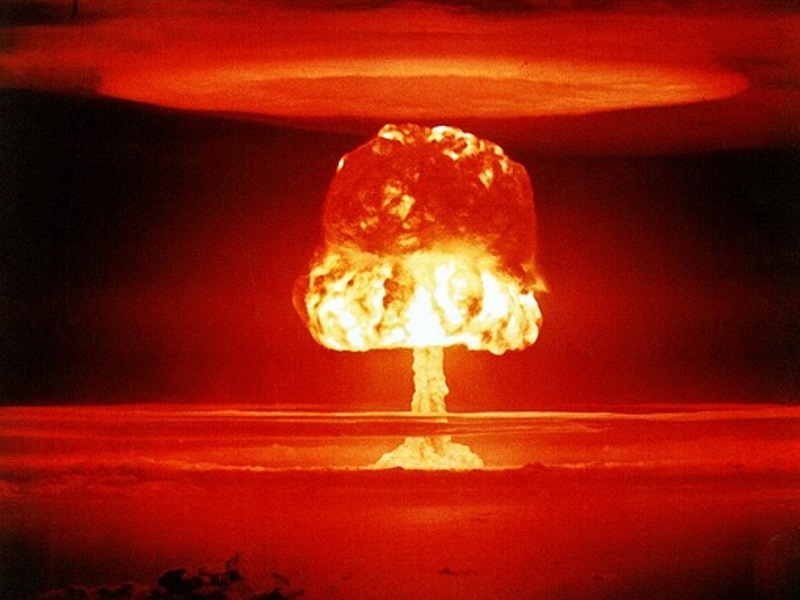 A computer scientist in the US has developed a software to detect and verify potential nuclear tests, especially by smaller devices, possibly by terrorist organisations or other non-state actors.
Erik Sudderth, a computer scientist from Brown University, Rhode Island, has designed a Vertically Integrated Seismic Analysis (VISA) – a machine learning system that is helping the International Monitoring System to "make sure that no nuclear explosion goes undetected".
Sudderth and his team devised an efficient inference algorithm that can scan incoming data to find events that likely represent an actual seismic signal.
The VISA can reduce the number of missed events by 60 percent compared to the original system. It can also provide more accurate location information in many cases, the findings revealed.
The International Monitoring System includes 149 certified seismic monitoring stations around the globe. These stations send data to the Comprehensive Nuclear-Test-Ban Treaty Organization's (CTBTO) headquarters in Vienna, Austria, where analysts compile all seismic events into a daily bulletin supplied to nations around the world.
Analysts pick out unnatural events from the characteristics of the seismic waveforms they create, but before they can determine whether an event is unnatural, they need to know that an event has occurred.
"You have hundreds of stations all over the world producing high-dimensional data that's streaming in 24-by-seven," said Sudderth.
"[People] can't look at all the data all the time. They need the help of automated tools," he added.
The automated tools keep a constant eye on every station and create a log of potential local detections. They also combine data from multiple stations to hypothesize the time, location, and magnitude of plausible seismic events, Sudderth explained, in the paper published in the Bulletin of the Seismological Society of America.
Analysts then look at those data to determine, if indeed, each detection was from a seismic event or just represented a random noise. Once an event is confirmed to be real, analysts review it to determine whether it was natural or human-made, he concluded.
["source-gadgets.ndtv"]