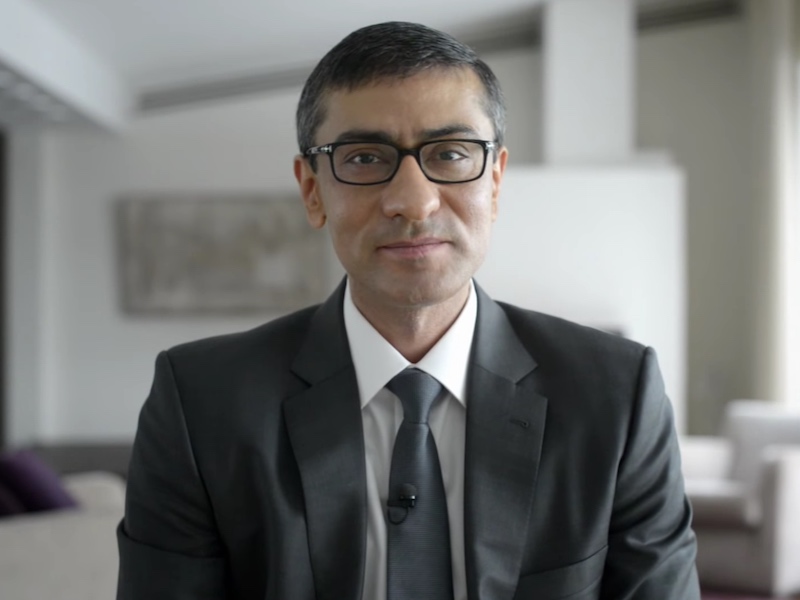 Nokia, which sold its mobile and devices divisions to Microsoft in 2014, has on several occasions confirmed it intends to get back into the smartphone business. Now, the company says it will not be hasty with its re-entry. Finland's biggest company on the sidelines of its talk about the adoption of 5G network ahead of Mobile World Congress also addressed its intentions of getting back into selling smartphones.
Nokia cannot create smartphones products until the fourth quarter to 2016, as part of the buyout agreement with Microsoft. But for its comeback, the company doesn't want to rebuild its vast manufacturing and selling infrastructure. Instead, it is seeking out a partner that could handle those aspects.
But it's not that easy, and Nokia doesn't want to settle for less. CEO Rajeev Suri told Re/Code in an interview that his company "doesn't want to just put logos on somebody's devices." The smartphone, Suri says, "needs to feel like [a] Nokia, what Nokia was known for."
Reports suggest that the company has been working with an unnamed smartphone manufacturer for building an Android-powered smartphone. Suri wouldn't comment on that, and added, that "we're not in a hurry. There doesn't need to be a rush."
Last year, the company had shared the challenges it is facing in getting back to the smartphone business. "[…] We sold essentially all of our Devices & Services business to Microsoft in April 2014. With it went all of the enormous manufacturing, marketing and channel distribution capabilities you need to be in the business of making & selling phones."
"The right path back to mobile phones for Nokia is through a brand-licensing model. That means identifying a partner that can be responsible for all of the manufacturing, sales, marketing and customer support for a product."
Suri also shared company's plans to accept investment in 5G technology this year. He added that the company believes 5G-ready equipment will gain traction in consumer devices by early 2017. "We are planning to dramatically increase our investment in 5G this year and unleash the power of our massive innovation engine," Suri said. The company also expects a stronger growth in fixed line equipment from its recent acquisition of Alcatel Lucent.
Nokia also announced that it is acquiring Nakina Systems, a Canadian software company that offers unique vendor- and technology-agnostic capabilities that allow operators to monitor, control and audit security. The company hopes that this acquisition will help it bolster its security efforts.
["source-gadgets.ndtv"]