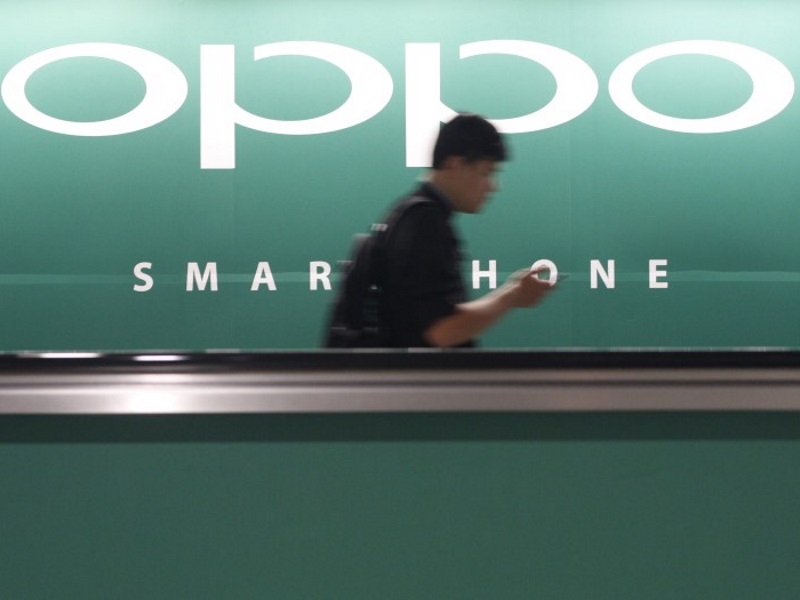 Beyond China few may have heard of Oppo or Vivo, but these local handset vendors are rising up the rankings in the world's largest smartphone market, using local marketing savvy and strong retail networks in lower-tier cities.
Industry experts say these cities – there are more than 600 of them and some are bigger than many European capitals – are the next smartphone battlefield as China's major cities are saturated.
International brands such as Apple and Samsung Electronics have mostly not yet reached this part of the market – which accounts for more than 56 percent of China's overall consumption, according to Beijing All China Marketing Research.
In an economy growing at its slowest pace in a quarter of a century, buyers in these smaller cities – with populations of up to 3 million – tend towards cheaper phones, which is good news for Guangzhou-based Oppo and Vivo, as well as Meizu Technology Co, an affiliate of Alibaba Group Holding Ltd.
"Oppo and Vivo have already overtaken Samsung and ZTE Corp in China, and are working to chase down the big three of Huawei, Xiaomi and Apple in 2016," said Strategy Analytics analyst Neil Mawston.
Selfies, gimmicks
To be sure, these lower-priced newcomers lack the firepower of the premium brands, and operate on razor-thin margins or at losses. They need mass volume sales to keep going, the industry experts said.
Oppo sold 10.8 million smartphones, giving it a 9 percent market share and a top-5 ranking, in the fourth quarter of last year, according to Strategy Analytics – even as the overall China market slipped 4 percent.
Oppo's R7 smartphone, priced at CNY 1,999 ($304), touts itself as a "selfie expert", with a bigger screen than the iPhone 6S and competitive camera resolution.
Vivo ranked fourth with 10 percent market share, below Apple's 13 percent.
The growth among these younger vendors comes as Apple, Xiaomi and others struggle to maintain momentum in a market swamped with smartphones and fading economic growth.
Analysts say the newcomers run eye-catching marketing gimmicks, including sponsorship with local TV shows, and have extensive retail networks in lower-tier cities.
"There's only so much the international firms can do when it comes to localized marketing in China," said Nicole Peng at Canalys. "For foreign companies like Samsung, their marketing strategies don't really cater to the Chinese consumer."
Sixth-ranked Samsung declined to comment.
Apple last week forecast a first revenue drop in 13 years and posted the slowest-ever increase in iPhone shipments as the Chinese market showed signs of weakening.
Challenges ahead
China has nine of the world's top-12 smartphone brands, with nearly a quarter of the market share, according to CounterPoint Research, but turning that into volume sales beyond China will be a challenge.
Overseas, Chinese brands lack strong distribution networks and can run into intellectual property issues. Oppo is already in several Asian and Middle East markets, while Vivo is in Malaysia and India.
And at home, Chinese device buyers are notoriously fickle, switching between brands in a cut-throat market. Regular price wars have seen ZTE and Lenovo Group frequently swap places in the sales rankings.
"The lines between 'high-end' and 'low-end' devices is blurring, which leaves price as the sole differentiator for most mass market buyers," said Sameer Singh, an analyst who blogs at Tech-Thoughts.net.
"Brand image tends to be a lagging indicator of customer experience, i.e. as the latter improves, so does word-of-mouth and consequently brand image. I think that's what we're seeing with Chinese brands today."
["source-gadgets.ndtv"]