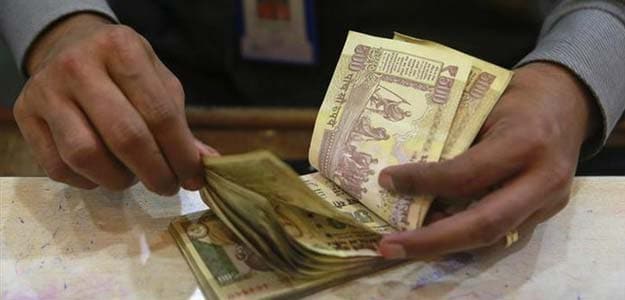 New Delhi
: Hit hard by mounting non-performing assets (NPAs) or bad loans, many leading public sector banks, including Bank of Baroda, Bank of India and IDBI Bank, reported their highest ever quarterly losses aggregating to over
Rs.
12,000 crore, while others like State Bank of India (SBI) and Punjab National Bank (PNB) witnessed sharp erosion in profits.
Bank of Baroda reported a whopping loss of Rs. 3,342 crore, the highest ever quarterly loss posted by any public sector bank in the industry.
IDBI Bank recorded a loss of Rs. 2,184 crore, while Bank of India posted a Rs. 1,505 crore loss for the quarter ended December.
Besides, UCO Bank reported a net loss of Rs. 1,497 crore, followed by Indian Overseas Bank (Rs. 1,425 crore), Central Bank of India (Rs. 837 crore) and Dena Bank (Rs. 663 crore). Banks which posted sub-Rs. 500 crore losses were Kolkata-based Allahabad Bank (Rs. 486 crore), Oriental Bank of Commerce (Rs. 425 crore), Corporation Bank (Rs. 383 crore) and Syndicate Bank (Rs. 120 crore).
These 11 public sector banks together posted a net loss of Rs. 12,867 crore during the quarter.
Led by SBI, many leading public sector banks reported sharp declines in their net profit.
The net profit of SBI, the country's largest lender, plummeted by 61.6 per cent to Rs. 1,115.34 crore for the third quarter as compared to Rs. 2,910.06 crore in same period a year ago.
A higher provisioning for bad assets and contingencies dragged down PNB's net profit by 93 per cent to Rs. 51 crore, while Canara Bank's profit eroded by 87 per cent to Rs. 84.9 crore.
However, few bright spot among these banks were Bank of Maharashtra and Vijaya Bank, which reported rise in net profit in the quarter.
Pune-based Bank of Maharashtra witnessed a 55.6 per cent jump in net profit at Rs. 89.06 crore while Vijaya Bank reported a 40.6 per cent increase to Rs. 52.61 crore.
In order to improve financial health of PSU banks, the government is considering more steps to empower them to recover bad loans.
"The bankruptcy law is under active consideration. The government is also considering some further steps to empower banks to be in a position to recover these monies (non-performing assets). I think it's a problem which will soon come under control," Finance Minister Arun Jaitley had said.
Observing that there is a problem of NPAs, he had said, "These are the loans which were earlier given by these banks and as a part of prudent policy, it has been considered the balance sheets should be transparent. The banks are going to take all steps possible to recover the loans from debtors."
Reserve Bank of India Governor Raghuram Rajan also had assured that there will not be a repeat of the asset quality review (AQR) that has shaved off banks' bottomlines and consequently battered banking stocks.
"We do not envisage a sequence of AQRs," Mr Rajan had said.
Using a medical jargon to impress the need for such a review, Mr Rajan had said a "deep surgery" is needed to clean up the balance sheets and the process of recognising the NPA is akin to an "anaesthetic" needed for the procedure.
["source-ndtv"]