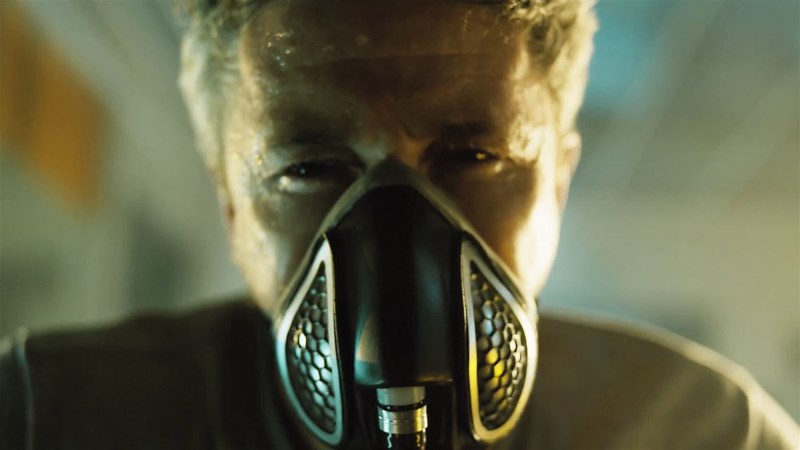 Quantum Break, an upcoming third-person shooter that revolves around a hero capable of time manipulation, has been handed the rating of "16+" in Brazil for the PC despite having never been announced for the system.
The Xbox One exclusive is scheduled for release on April 5 this year, and has yet to be rated by the American-based Entertainment Software Rating Board (ESRB). But the Ministério da Justiça – Brazil's ministry of justice – provided the parental rating as "not recommended for minors under 16" on its website on Monday, spotted first by video gaming blog Gematsu.
In what could potentially be a mix-up or a leak, the Brazilian ministry posted two ratings on the page – for Xbox One and the PC – leading fans to believe that the game would be launching on the latter too. But the PC rating has since been removed, although if the story of Alan Wake – the developer Remedy Entertainment's previous big title – is anything to go by, then a future PC release shouldn't be ruled out just yet.
Alan Wake was an Xbox 360 exclusive at launch in 2010, but Remedy's history – then head of franchise development Oskari Häkkinen said "PC gaming is part of Remedy's heritage" – and enthusiasm for a computer version eventually secured Microsoft's approval which led to the game arriving on Windows in 2012.
Unfortunately, both Matias Myllyrinne – then CEO of Remedy – and Häkkinen left the studio in the space of a week mid-2015, so it remains to be seen if the developer will push for a PC edition this time round as well.
Microsoft is also producing a live-action television mini-series to partner the game, and the events of show will adapt and integrate with the player's progress in-game. The show will star X-Men's Shawn Ashmore and Lost's Dominic Monaghan as protagonists, Game of Thrones' Aidan Gillen and The Wire's Lance Reddick as antagonists, supported by a cast of Patrick Heusinger, Marshall Allman, Mimi Michaels, Courtney Hope and Brooke Nevin.
["source-gadgets.ndtv"]