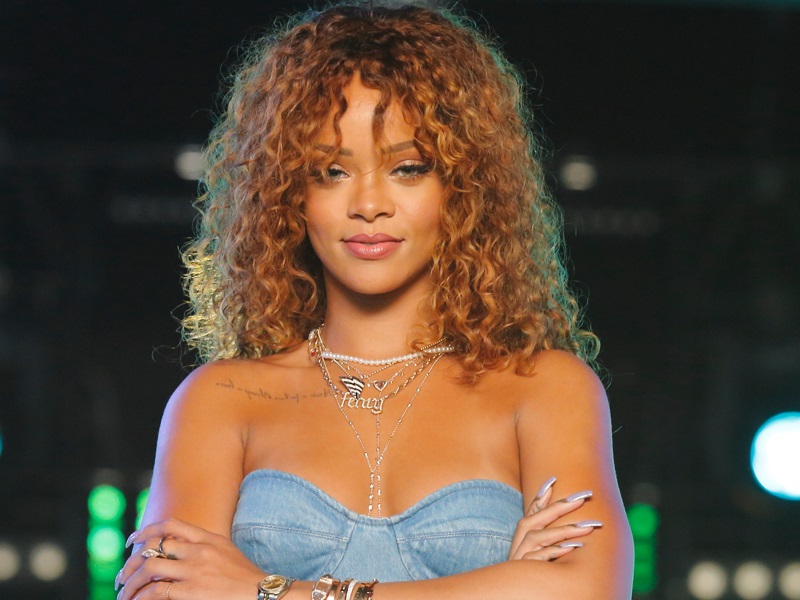 R&B superstar Rihanna late Wednesday released her long-awaited eighth album 'Anti' as she offered exclusive early access through commercial tie-ups.
'Anti,' Rihanna's first album since 2012, had been announced late last year but the timing of the release was a surprise and came hours after she put out the first single.
Tidal, the streaming service led by rap mogul Jay Z in which Rihanna is a partner, premiered 'Anti' and said it would not appear elsewhere for the first week.
Rihanna signed a deal reported to be worth $25 million (roughly Rs. 170 crores) with South Korean electronics giant Samsung, which set up an "Anti" interactive website accessible on its smartphones.
Tidal said that Samsung users who used the website would be able to download "Anti" and receive a two-month free trial of the streaming service.
The release marks the latest effort by an upstart streaming companies to challenge the dominance of streaming leader Spotify through exclusive releases.
Prince put out his two last albums on Tidal while pop superstar Taylor Swift released a tour video only on Apple Music.
Streaming services, which offer on-demand access online, have grown rapidly in recent years and become a key part of the music industry's commercial strategies.
Rihanna earlier Wednesday put out a first single from 'Anti' that features chart-topping rapper Drake.
Entitled "Work," the song is set to tropical house, the light-feeling electronic genre that has become increasingly popular in the past year.
The song returns to Rihanna's familiar theme of feeling taken advantage of in a relationship, while Drake in his verse raps of his struggle finding intimacy.
'Anti' starts off with the track "Consideration," a collaboration with SZA, an R&B singer who has come to prominence more recently.
'Anti' does not include 'FourFiveSeconds,' a song that Rihanna released a year ago in a collaboration with Paul McCartney and Kanye West.
Rihanna quickly became one of the 21st century's top-selling artists after releasing her debut album in 2005, but the Barbados-born singer's prolific output stopped after a seven-year stretch.
The two-month delay between the launch of the Samsung website and the album triggered speculation among fans who wondered if there were disagreements behind the scenes.
Some music industry observers suspected that Rihanna did not want to compete with British ballad singer Adele, whose album '25' broke first-week sales records in November.
However, it is unclear how Rihanna will fare on the charts as her album is not available for conventional purchase.
Rihanna has already announced a world tour to promote 'Anti,' which will begin on February 26 in San Diego.
["source-gadgets.ndtv"]