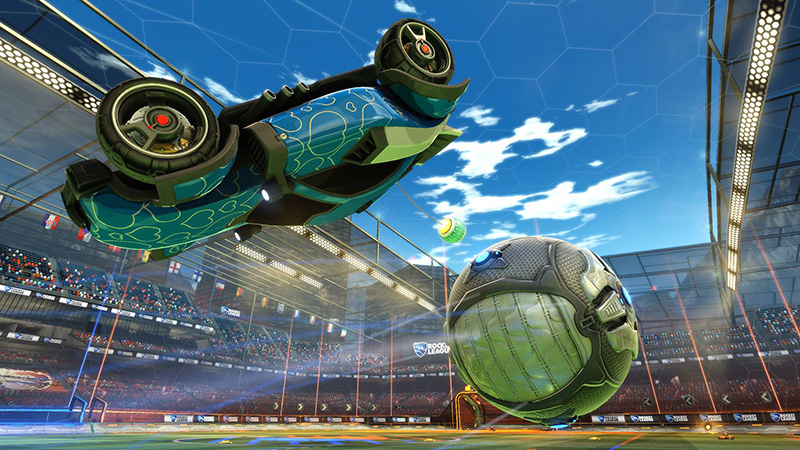 Rocket League is finally coming to the Xbox One next Wednesday – and it will cost $19.99 (approx. Rs. 1,360), game developer Psyonix announced in a blog post on Xbox Wire.
The game's announcement for Microsoft's current-gen console system was made back in December, and with the release just a week away, Xbox One owners will surely start to salivate. "Rocket League has been a long time coming to Xbox One, and the team here at Psyonix is incredibly proud to be bringing it to you thanks to our development partners at Panic Button," said Psyonix vice president Jeremy Dunham.
The cars meet football game has been around on PlayStation 4 and Windows PCs for over half a year now, since the first week of July. Owing to that aforementioned wait, Psyonix is providing all previously released DLCs – worth almost Rs. 1,000 – for free with the Xbox One purchase. These are:
Supersonic Fury
Revenge of the Battle-Cars
Chaos Run
In addition, players will also have access to two Xbox exclusive rocket-powered cars in the "Armadillo" based on the Gears of War franchise and the "HogSticker", a variant of Warthog from popular series Halo. You can also avail special garage items that reference Sunset Overdrive.
The only downside of playing on the Xbox One is being in its own multiplayer bubble, as the developer clarified last year the system doesn't support cross-platform play. Rocket League owners on PS4 and Windows have been able to compete against each other, which has made the now 9-million-strong community really feel alive.
Psyonix provided no update on the game's release for OS X and Linux. Rocket League has grossed over $50 million (approximately Rs. 331 crores) since launch, and picked up two awards at The Game Awards 2015.
["source-gadgets.ndtv"]