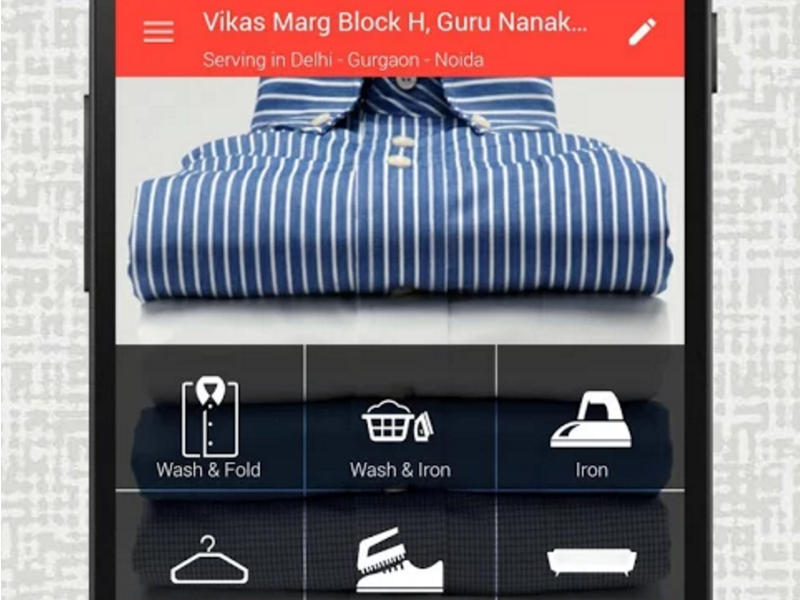 E-laundry services provider Tooler has denied news reports that it is shutting down its operations. It elaborated that Tooler is downsizing operations from the Delhi-NCR region to just Gurgaon.
Tooler Co-Founder Sukanth Srivastav said that the startup had stopped its operations for about fifteen days, from February 2 to February 20, but it wasn't a permanent development. The service is presently operational in Gurgaon. "My customers know that I am open, they are ordering any how," he said.
"The problem is, I told somebody something, they understood something, and they published something completely new," said Srivastav. "I just do not have the power to write to everyone that we are not shutting down. I just don't have the bandwidth to tell these sites, so I have left it,"
The Delhi-based startup, founded by Srivastav, Vishal Gupta, and Himanshu Arora in June 2015 had pivoted from a generic home services provider, focused on five services – laundry, dry-cleaning, plumber, carpenter, electrician, to one focused purely providing an on-demand laundry service.
Tooler had reportedly raised an undisclosed amount of funding from angel investors in November 2015.
Other startups that provide on-demand laundry services include Housejoy, LocalOye, Pickmylaundry, and DoorMint.
Srivastav said that the startup is in process of making an investment in a B2B dry cleaning company. "Our cashflow will always be maintained because of our B2B play," he said. "It's much more expensive to be in Delhi and Noida, we have a certain amount of funds that we need to make it last for a full year. We feel that the Gurgaon market is going to be big enough."
Over seven thousand users have used Toolr's Android app, Srivastav said, adding that more more than 50 percent of its users in Gurgaon.
"Gurgaon is a much better target market for us, and we want to explore different models here. We have a store here, so we have already started to explore both offline and online markets," he said.
["source-gadgets.ndtv"]