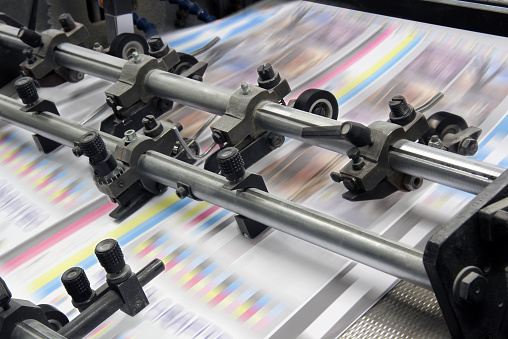 When selecting a printing company, your goal should be to choose one that best fits your specific objectives and requirements. Additionally, here are a few points to consider before hiring a printing company:
Do They Offer Good Customer Service 
Regrettably, the printing business has been moving away from customised and personal service. In an effort to save costs, There are even free printing websites available online. It appears that many printing companies, particularly those located online, have adopted an automated, self-service business model.
This is a big issue because modern print projects can be complex and complicated. As a result, a majority of clients require more assistance and counsel than ever before.
As a result, choose a printing company that provides personalised service for the finest results. After all, you want your queries and concerns to be addressed quickly and in a professional manner, and you want to be kept informed about the status of your project at all times.
Number of Years in Business
Longevity has shown to be a good measure of credibility in the printing sector, which is continuously evolving and a highly competitive market.
You can be confident that a printing company that has been in business for decades has the expertise and knowledge to efficiently manage your projects. That's because the longer a printing company has been in business, the more likely they are to have worked on projects that are similar to yours and in your industry.
A printing company that is unreliable and inefficient, on the other hand, is unlikely to last long. When wanting to create a long-term business connection with a commercial printer, it goes without saying that the length of time in business is a critical factor to consider.
Cost-effective and Worth the Money
Everyone wants high-quality printing at a reasonable cost.
In reality, when making any purchase, price is always a factor to consider. A professional printer can add value in a variety of ways in addition to a reasonable price.
Patiently listening to your needs, being available for questions, providing full and accurate quotations, and delivering on time are all qualities that add value.
A printer can additionally add value to a customer's purchase by providing additional services like embossing, variable data printing, laminating, sequential numbering and so on.
Versatile Range of Services
The scope of projects that a printing company can produce will be severely limited if it only has basic presses and equipment.
A printing company with a large inventory of state of the art equipment, on the other hand, will be able to provide a considerably greater range of printing alternatives. So naturally, you'll want to work with a printer that has the appropriate technology and expertise to meet your current needs as well as any future requirements you may have.
The above-mentioned points should help you better understand what you are looking for in a printing company for your next printing project. You may log in to our website to get accurate price quotes on several printing services.
["source=printindustry"]