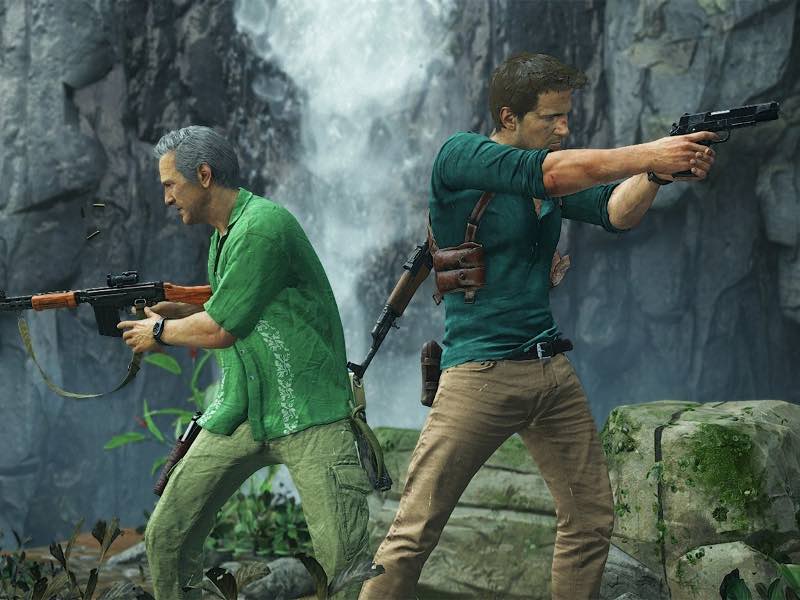 Uncharted 4 is a mere three months away. What this means is the marketing machinery at Sony is getting primed for the inevitable burst of activity aimed at making you aware of (if not immediately purchasing) the PS4 exclusive in a series that's wide perceived as the video game equivalent to Indiana Jones.
In a run up to that, The Sun managed to speak to Uncharted 4's Creative Director, Neil Druckmann on what to expect. In addition to hinting that protagonist Nathan Drake might be killed off, Druckmann let it slip that it has more in common with studio Naughty Dog's The Last of Us, apart from sharing the same talent including Druckmann and Game Director, Bruce Straley.
"The first three [Uncharted games] had this trajectory of going bigger and more badass – we didn't want to continue that trajectory, we didn't want to become a caricature of ourselves," he says while talking about the series' trademark bombastic action sequences. "So we said, ok, set pieces are important, but how do you better tie set pieces with story so they come in at the right time to mirror some kind of personal conflict in the story?"
He then explained what The Last of Us taught the team in this regard.
"But also something we learned from the Last of Us is not all set pieces have to be big and explosive," he confirmed "Some of them can be small and intimate – and that lets us get much more interesting and introduce different pacing than in the previous Uncharted games."
It will be interesting to see how Naughty Dog pull this off. Even more so considering that the Uncharted series has a summer action blockbuster vibe to it. Trying to turn it into The Last of Us might just be a turn off for some. Thankfully we won't have to wait too long to find out, the game is out April 26 in the US and April 27 in India.
["source-gadgets.ndtv"]