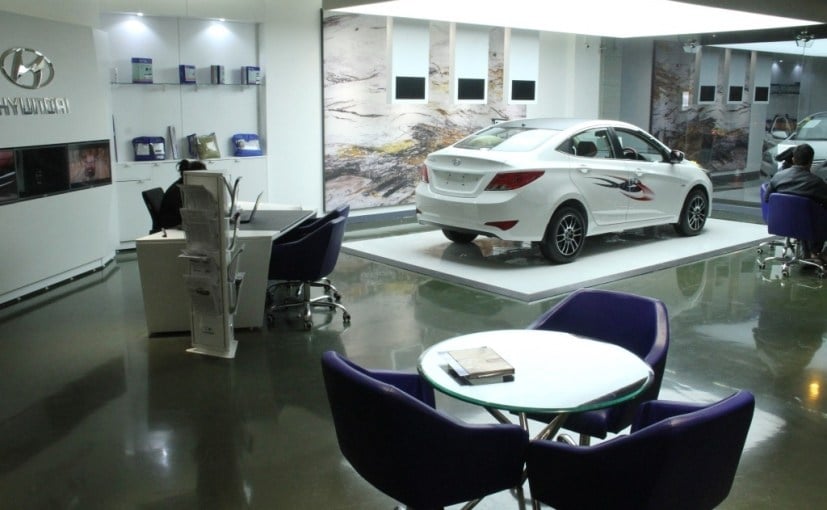 Hyundai Motor India Limited (HMIL) has inaugurated India's first Digital Automotive Experience Outlet called Unity Hyundai in the national capital. The Korean carmaking firm is India's largest passenger car exporter and 2nd largest manufacturer. The company has taken a 'New Thinking, New Possibility" approach which is aimed at offering customers a completely new way to shop for a car by adopting digital-screens and artworks according the varying tastes of different buyers. The experience has been designed keeping the customer as the primary focal point. The experience will allow visiting customers to research, test-drive, or part-exchange their old cars while buying a new Hyundai product. The outlet will accept cash bookings and will also offer various finance packages.
The company has said that Unity Hyundai – Digital Experience Outlet will boast of highly trained staff members and sales representatives who will represent Hyundai's new-age and highly evolved brand identity. Unity Hyundai is claimed to have been designed to give customers the freedom of purchase. The company's statement says that it is easy to use, flexible and convenient.
Speaking at the inauguration of Unity Hyundai, Y K Koo, MD of HMIL, stated,"Hyundai has the customers truly at its heart. This outlet expresses Hyundai's modern premium brand identity. Unity Hyundai is India's first interactive, creative and understanding space which boosts the Hyundai brand value by creating an emotional connect with the existing and future customers. The key drivers for the success of Unity Hundai – Digital Experience Outlet will be evolution, innovation and experience. This exciting new digital outlet from Hyundai exemplifies these themes to create a unique experience."
Hyundai has a reputation of being a leading innovator when it comes to customer experience as its impressive customer engagement activities at Auto Expo 2016 saw the company scoop the CNB Auto Expo Award for Excellence for Best Interactive Display.
["source-auto.ndtv"]