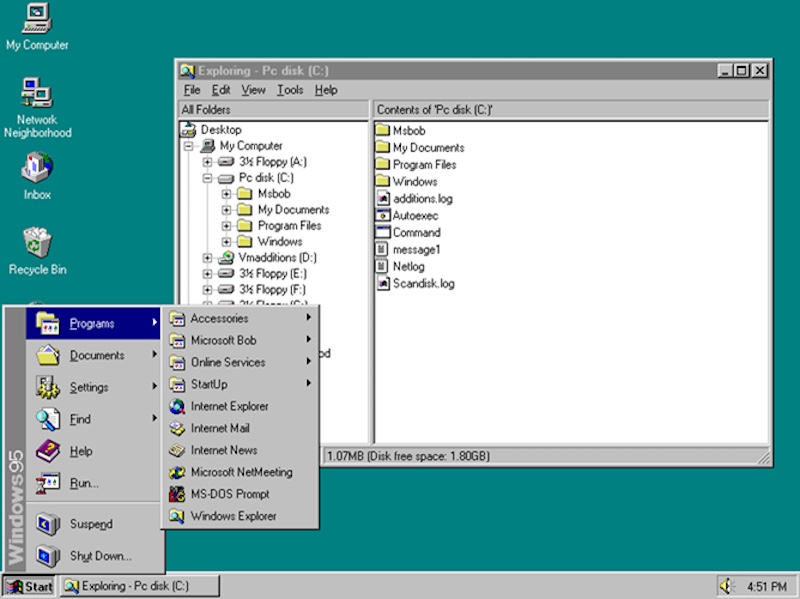 If for some reason, you ever wanted to use Windows 95, now is a good time. It has become easier than ever to run the two-decade-old operating system from Microsoft – because it can now be run on a Web browser.
Programmer Andrea Faulds has created a website that is designed to simulate Windows 95. Faulds utilised the popular DOSBox emulator to run the old version of Windows and compiled DOSBox code into JavaScript so that the result can be supported by a Web browser.
Windows 95 won't run as smoothly as you would like on your Web browser, though. In our brief testing, running applications such as Internet Explorer 3.0 seem to be crashing the emulator. However, you can still hear the famous Windows 95 login sound, and play around with the operating system.
If you're planning to test it out, you would want to do it sooner than later. It is worth noting that Faulds is seemingly violating copyrights owned by Microsoft, and this may lead his website to be taken down.
That said, Faulds's website is a handy way for people to try out the old operating system. Typically, a user is required to install a virtual machine on his or her system, glean a copy of the old operating system, and then dedicate some processing power for this suite to run.
Something about Windows 95, one of the most popular operating systems ever, continues to excite people to go back to it. A few months ago, we saw someone run the operating system on the Samsung Gear smartwatch.
["source-gadgets.ndtv"]