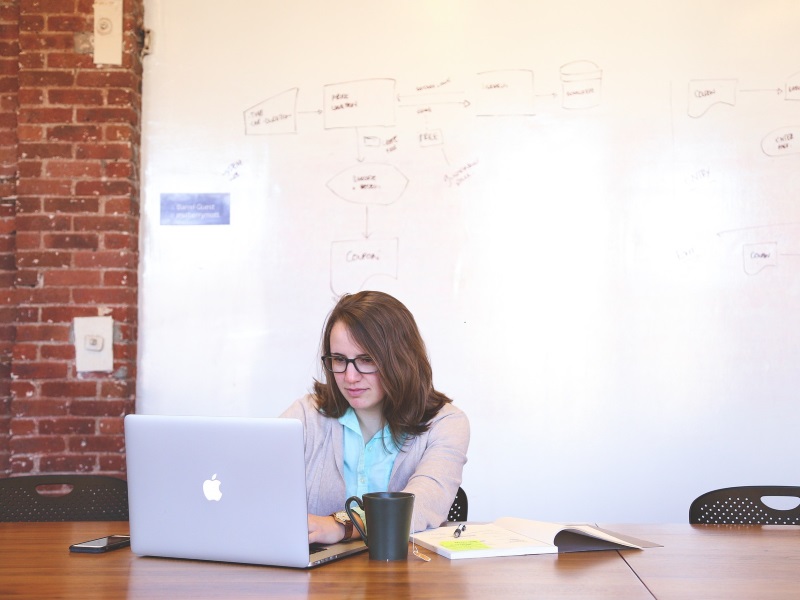 For its users, Adblock Plus stands as a bulwark against intrusive advertising. But websites dependent on advertising revenue to remain free-of-charge see the open source software as a scourge.
Now the German firm behind Adblock Plus is taking a more conciliatory tack, reaching out to its adversaries to find an "acceptable" level and form of advertising on the net.
Adblock Plus' owners, Eyeo, have dubbed the discussions surrounding its plans to set up an independent committee for acceptable advertising as "Camp David", alluding to a 1978 peace agreement between Israel and Egypt.
And that gives an idea of the scope of the difficulties in getting Internet publishers, advertisers and ad-blockers to sit around the same table and talk.
The first such "summit" was held in New York in November and the second earlier this week in London.
It brought together "the biggest European names in publishing, ad-tech, advertising, digital non-profits and content creation," said Eyeo spokesman Ben Williams, without revealing any names.
Developed 10 years ago and downloaded hundreds of millions of times, the open-source software Adblock Plus is one of the most popular ad-blocking programmes, aimed at preventing intrusive adverts from popping up on the screen and tracking a user's search history for commercial ends.
Its rising popularity is a red rag to a bull for Internet websites that can only remain free thanks to revenues from advertisers.
Adobe and Pagefair, which help Internet sites circumvent the blockers, have estimated that nearly $22 billion (roughly Rs. 1,49,208 crores) in revenues were lost globally last year as a result of ad-blocking software.
'White-listing'
Adblock Plus' users can themselves partly decide which advertisers to block or not using tailor-made filters.
But ultimately, only those who appear on Eyeo's own "white-list" of acceptable ads can be displayed.
To get on that "white-list", advertisers must meet certain criteria laid drawn up Eyeo itself which stipulate how "non-intrusive" ads should be in terms of size, placement and labelling, explained Williams.
Big websites can pay a fee not to be blocked. And it is these proceeds that finance the Cologne-based company and its 49-strong workforce. While Google and Amazon have paid up, others refuse.
Axel Springer, which publishers Germany's best-selling daily Bild, accuses Eyeo of racketeering.
"We believe Eyeo's business model is against the law," a spokesman for Springer told AFP.
"Clearly, Eyeo's primary aim is to get its hands on a share of the advertising revenues."
Ultimately, such practices posed a threat to the professional journalism on the web, he suggested, an argument Eyeo rejects.
"The 'Acceptable Ads' initiative is rather a chance to provide innovation in the ads industry, a chance to get away from blunt, complete ad-blocking and the result of user demand for something better," said Williams.
The World Association of Newspapers and News Publishers, WAN-IFRA, acknowledges the need for "guiding principles" on the matter.
Publishers "have a unique opportunity to re-define how advertising works online and save the mechanism of advertising that supports content on the open web. Publishers, not platforms, must take the lead," said WAN-IFRA director Ben Shaw.
No quick solution
WAN-IFRA, which is organising an "Ad Blocking Action Day" soon in the German business capital Frankfurt, has set up its own "International Task Force" to review and share best practices, Shaw said.
Axel Springer has taken Adblock Plus to court.
And Juergen Seitz, a professor for marketing, media and digital industries at the Stuttgart Media University, was sceptical whether the two sides would be prepared to bury the hatchet any time soon.
"Both sides are digging their heels in and their standpoints are still very far apart. I currently see no way of resolving the conflict, particularly as neither the publishers nor the ad-blockers make up a homogeneous group," Seitz said.
"The smaller, lesser-known ad-blockers have no interest in starting up a conversation."
But he insisted that Adblock Plus should be given credit for "actively seeking dialogue out of the courts, even though it's the publishers' enemy number one and styles itself as such in its PR."
In October, Bild went on the offensive, denying access to its website to anyone who uses ad-blocking software. To be able to access the site, users must de-activate the software or pay for an ad-free version. The German site of Geo magazine has adopted a similar strategy.
And what would become of Eyeo in an ideal world where all Internet advertising is acceptable?
"Then we'll either have developed new products or we'll be history," said spokesman Williams.
["source-gadgets.ndtv"]