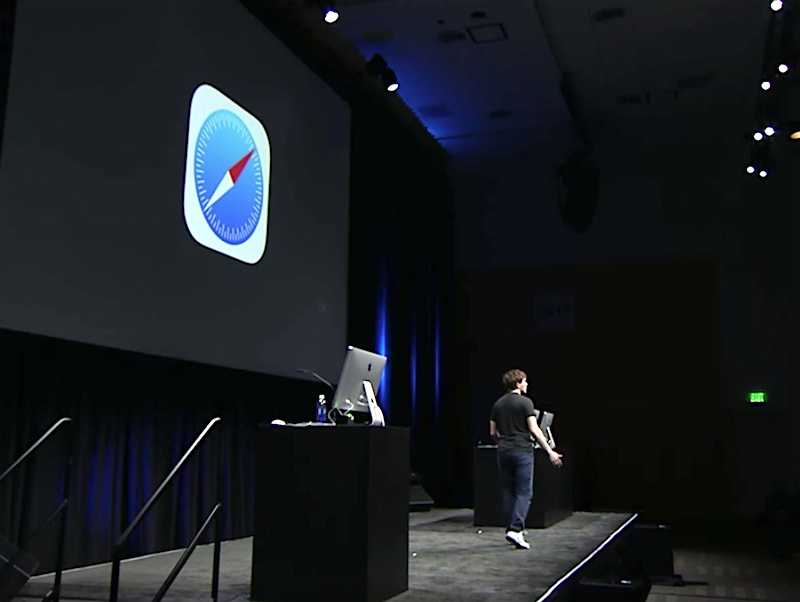 Apple appears to have fixed the bug that caused its Safari Web browser to crash on its iPhone, iPad, and OS X devices. A bug in Safari for iOS and Safari for Mac affected several people worldwide on Wednesday, either by slowing down the Web browser or completely crashing it.
Several users on Wednesday reported performance issues when opening tabs, or when trying to type in a URL in the address bar. While Apple is yet to officially acknowledge the existence of the bug, people are now claiming that the issue has resolved for them.
Steven Troughton-Smith, an iOS developer noted on Wednesday that the bug appears to have been resolved, though a DNS reset may be required. He was one of the first to point out the bug earlier in the day, and said it was related to Safari's search suggestions. Media reports now claim that anyone whose "suggestions cache" had updated between 9am and 12pm GMT were impacted.
If you're still facing the issue, as sometimes a patch roll out could take longer to arrive on every computer, you could try turning off the search engine suggestions on your OS X and iOS devices. Here's a guide to assist you with that.
Safari users are having a rough time this week. A sketchy website that aims to exploit a bug in Safari went viral earlier this week – a variant of the URL itself has been visited over 650,000 times. Visiting the website crashes Safari on iOS and OS X devices.
When a user visits crashsafari.com (or crashsafari.co, which is orchestrated to redirect to crashsafari.com), the Web browser on both mobile and desktop platforms starts to crash. The website appears to be overloading the address bar with an infinite series of numbers. Apple is yet to patch this issue.
["source-gadgets.ndtv"]