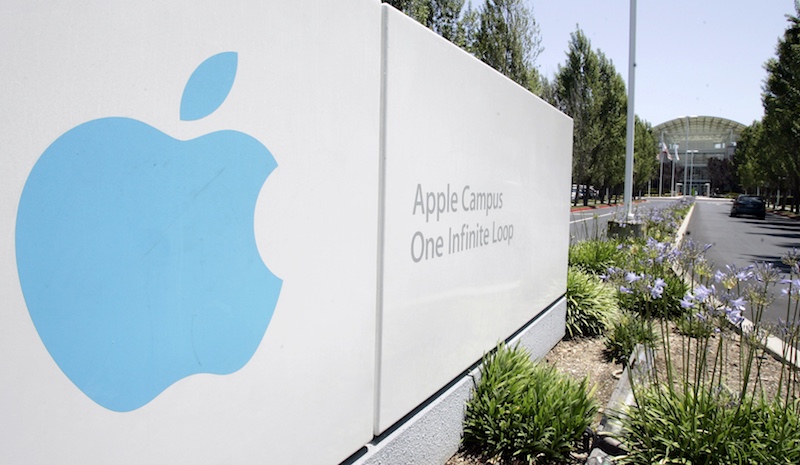 Apple has confirmed recent reports that it plans to open a technology development centre in Hyderabad. The Cupertino-based company, which is becoming increasingly focused on the second most populous nation and third largest smartphone market in the world, is likely to utilise the development centre to bolster its mapping efforts in the country.
In a statement to Gadgets 360, the iPhone maker said, "We've been investing to expand our operations in India and are thrilled to have passionate customers and a vibrant developer community across the country."
While Apple hasn't shared the exact workforce it plans to devote to its impending India's effort, it did note that over 150 Apple employees will support maps development at its upcoming development office in Hyderabad.
"We are looking forward to opening a new development office in Hyderabad that will be home to over 150 Apple employees supporting maps development. The office will also have space for many contractors who will support our ambitious efforts locally," it told us.
Some of the recent job postings on Apple's website suggests that the company will be primarily focusing on maps and navigation in India. The company posted four job postings last month looking for candidates with experience and expertise in mapping space.
"The Apple Maps team is seeking a highly results-driven Manager to drive the development of next generation of maps. Maps are an integral part of our daily lives, intersecting through multiple technology platforms," one of the job applications read. "The team is destined to define user engagement across mobile and desktop devices with maps at the centre of decision making."
The planned development centre in India also won't be the first of its kind for Apple outside the United States, as several publications have reported. The company recently announced that it will be opening a development centre in Italy. The first of Apple's development centres in Europe will aim to train mobile app software developers.
As Apple anticipates the first major slow down in iPhone's sales, it is understandably looking at developing regions that are largely untapped, but have shown interest in its products. Which is where India comes into play. Numbers from Counterpoint suggest that Apple shipped over 800,000 iPhone units last quarter. The marketing research firm found it to be the "best ever quarter" for Apple in India. Moreover, Apple CFO Luca Maestri recently noted that iPhone sales in the country were up by 76 percent in the last quarter.
Tim Cook has also publicly acknowledged the importance of India for his company. "India is also incredibly exciting. India's growth, as you know, is very good. It's quickly becoming the fastest growing BRIC country," he said during the company's earnings call last month.
"Almost half the people in India are below 25. And so I see the demographics there also being incredibly great for a consumer brand and for people that really want the best products. And as you know, we've been putting increasingly more energy in India. India revenue for us in Q1 was up 38 percent. We also had currency issues in India, as everybody else did. Constant currency growth was 48 percent. So it's a very rapidly expanding country. And I think the government there is very interested economic reforms and so forth that I think all speak to a really good business environment for the future," Cook said during the earnings call.
It is widely believed that Prime Minister Narendra Modi's recent visit to Silicon Valley, in which he met several top executives including Tim Cook, may have played an instrumental role in enticing Apple towards India. "[…] I think the government there is very interested economic reforms and so forth that I think all speak to a really good business environment for the future," Cook had said.
["source-gadgets.ndtv"]